Learn about using grow lights for indoor plants that can supplement the light in your home to help your houseplants grow and thrive.
Plants require sunlight to grow properly. The problem is that they don't get enough natural light indoors. That means you'll need artificial lighting to supplement their exposure to daylight.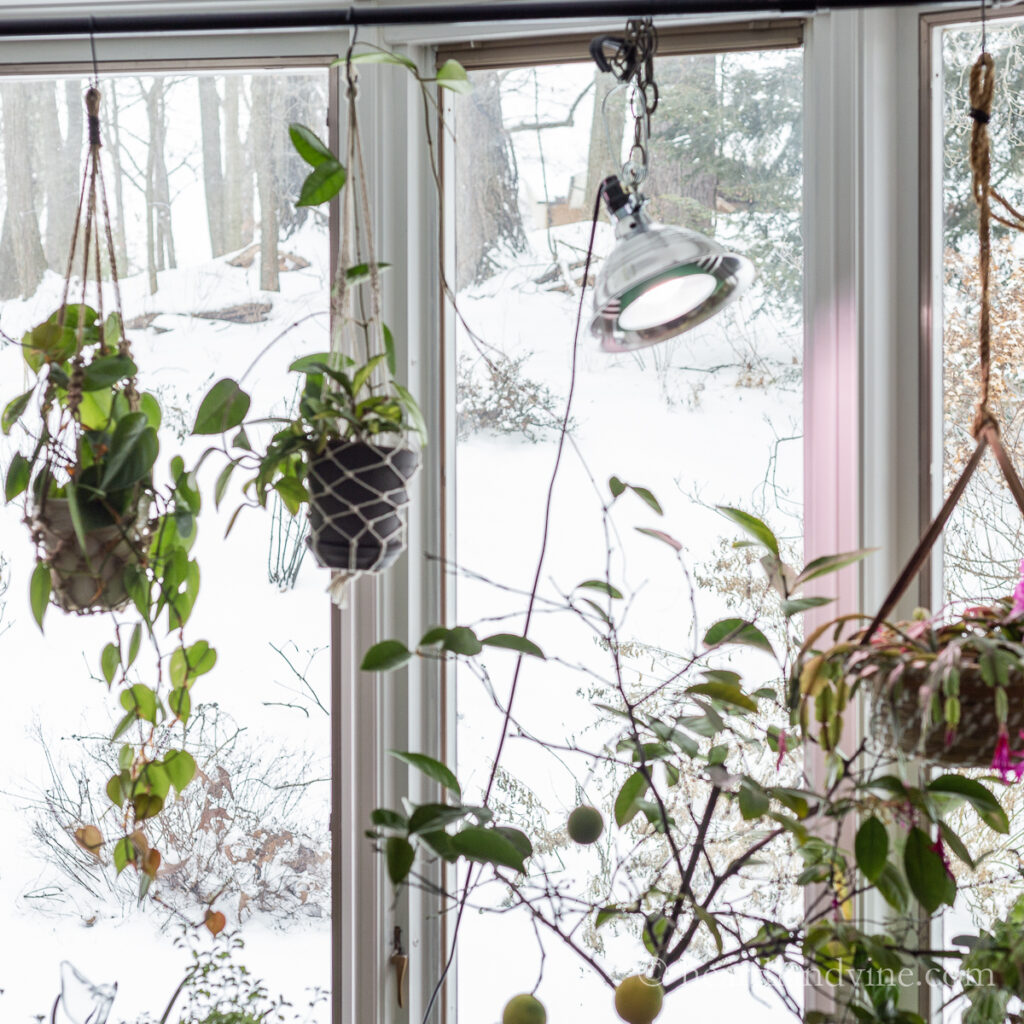 Here's what I use in my dining room. There is a large set of windows however, it is northwestern facing so there isn't much light coming through. Southern facing windows are much better but still may not give you the amount of light you need.
This post contains some affiliate links (that means if you make a purchase after clicking a link, there's no additional cost to you, but I will earn a very small commission. ) i.e. as an Amazon Associate, I earn from qualifying purchases. Click here to read my full disclosure policy.
Clamp Lights with LED Grow Bulbs
I have used clamp lights attached to two ceiling hooks from the previous owner. This was before we added the industrial pipe plant hanger. I'm sure I could hang the clamps on the pipe as well. Often you'll see clamp lights like these used for photography.
I'm using LED grow bulbs inside the clamp lights. This led grow light is energy-saving, durable, and perfect for general purpose plant growth. More importantly, these lights are cooler than regular lights to help with humidity, and they offer a full spectrum light that mimics natural sunlight.
There are other types of grow lights, namely fluorescent grow lights, and some people like them for seedlings as they are much more affordable. However, fluorescent lights don't offer as much light intensity and don't last very long.
Adding a Timer
I have both lights plugged into an electric timer set for 12 hours. This makes sure that the grow lights are on for twelve hours even if that sun is not.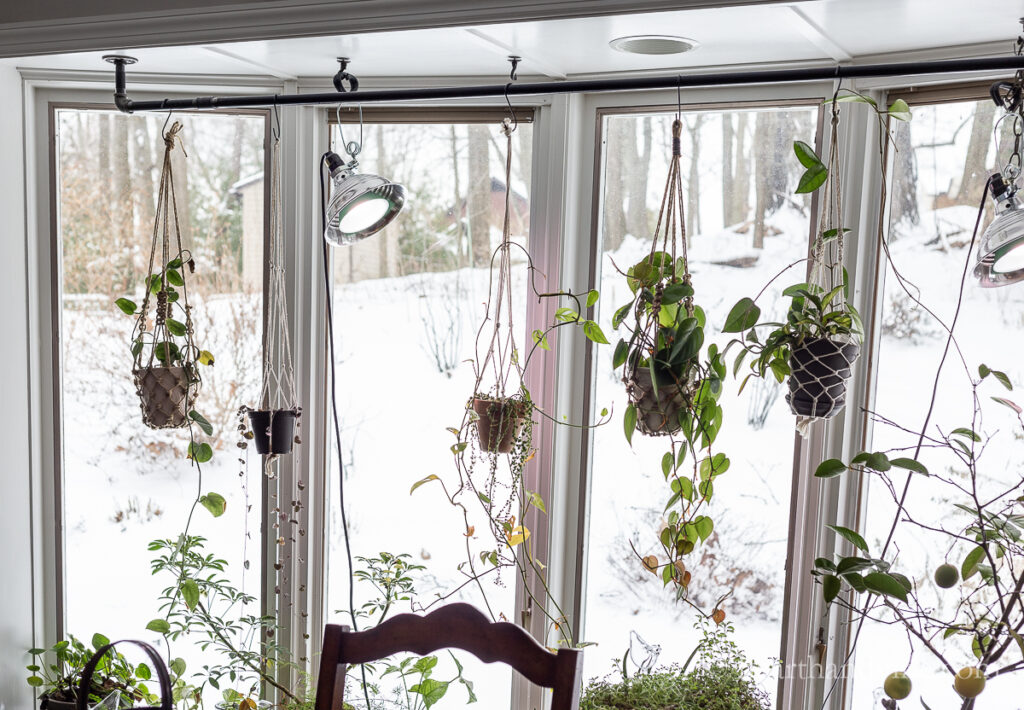 During the summertime, I often move many if not all of these plants outside so they can enjoy the direct sunlight. However, during the rest of the year, I like to use grow lights indoors for growing beautiful and healthy plants.