Learn how to make rolled paper flowers to create a beautiful Valentine's Day wood block decoration for any place in your home. These fun and colorful paper flowers are easy to make and can be used for a myriad of decorations all year long.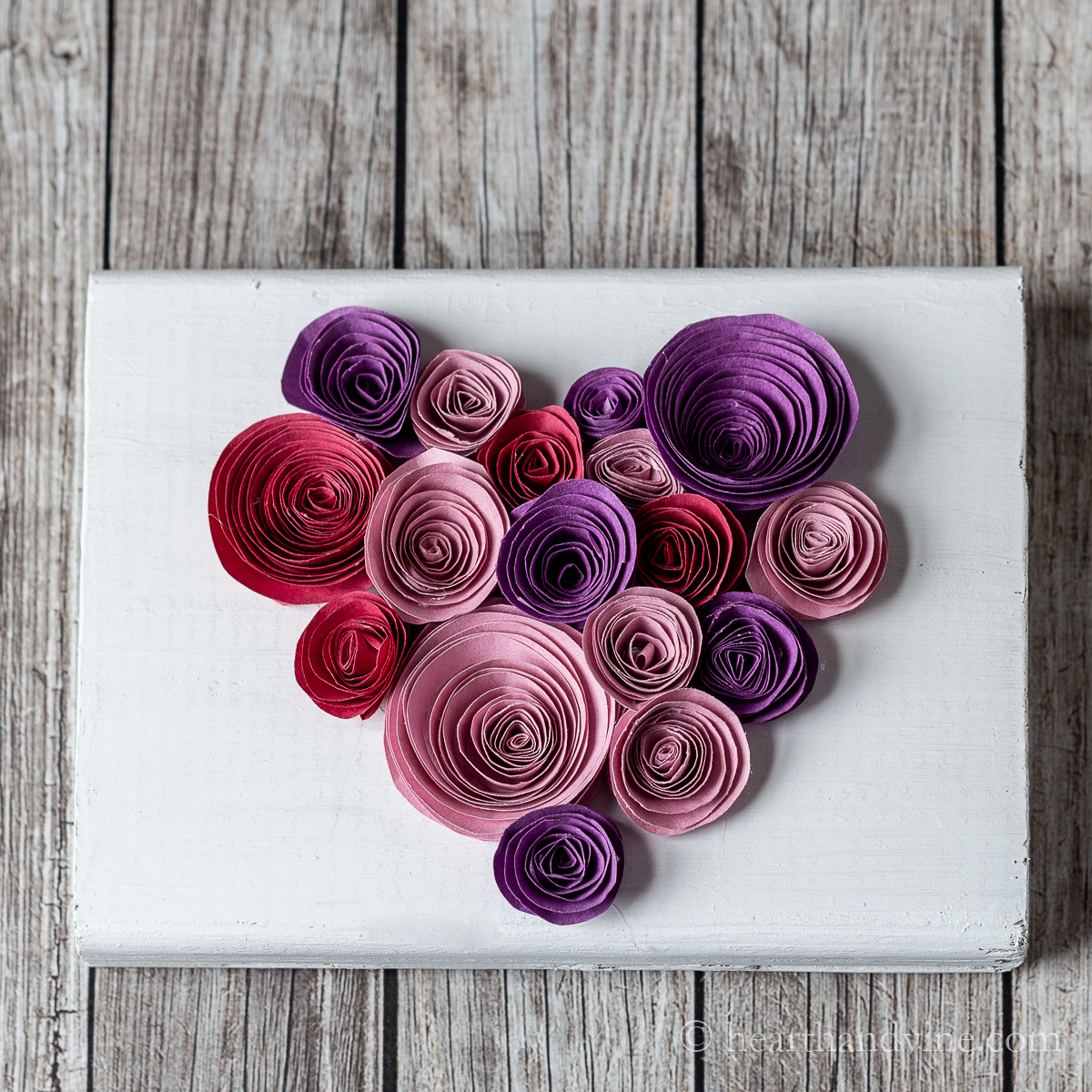 I don't normally decorate for Valentine's Day. Usually, I like to jump right to spring but this year I'm giving it a shot. I decided to make some rolled paper flowers and create a wood block for my tiered tray.
I made a similar flower while creating a felt flower wreath for fall a while back. Those flowers were more of a rosette and these look more like modern paper roses.
Making A Valentine's Day Wood Block Heart with Rolled Paper Flowers
Start by finding some round shapes to cut out in the size you want. I used a bowl and some tin can lids. Some may want to use SVG templates from their Silhouette or Cricut cutting machine for this project but you don't need one.
Save some time by stacking up a few pieces of paper at a time before tracing your circle and cutting it out. I used heavier construction paper but cardstock would work well too.
Next, start cutting around the outside edge in a spiral.
Note: You can stack up the circles in this step too.
Starting on the outer edge roll the paper with your thumb and index finger to make paper coils that look like flowers.
At the end use a bit of hot glue on the center of the flower to hold it in place. You can also use tacky glue if you are working with kids and worried about burns. It will just take a little longer to dry.
Two or three sizes work well for this project.
Next, paint your wood block and then trace a heart a little smaller than you want the finished product to look. This way the beautiful flowers will cover the lines.
Place the large flowers on first.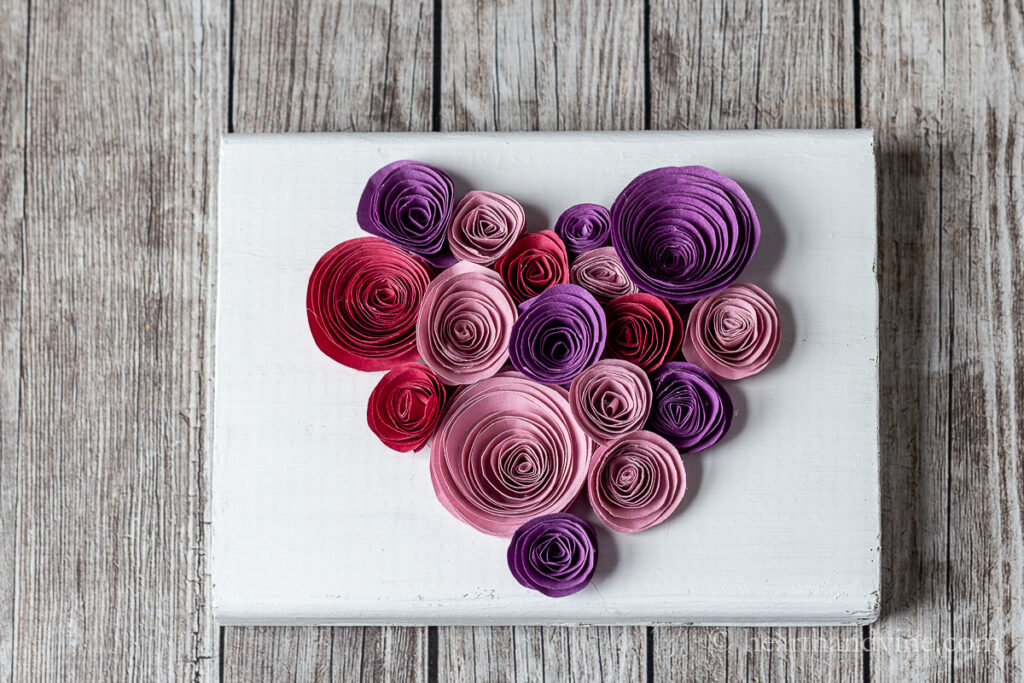 Then fill in with the medium and small flowers varying the colors as you go.
Set it anywhere you want a little Valentine's Day admiration.
For me, I plan on using this cute wooden sign as the focal point of a Valentine's Day decorated tiered tray.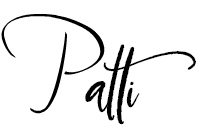 Print
DIY Rolled Paper Flowers Wood Block Decor
This Valentine's Day wood block is decorated with rolled paper flowers in shades of pink, red and purple for a festive piece you can set anywhere in the house.
Equipment
Scissors

pencil

Round Objects

Hot glue gun

Paintbrush
Materials
Colored paper

Wood block

Craft paint

Hot glue
Instructions
Paint a wood block white and set it aside

Create rolled paper flowers by cutting different sized circles.

Then cut about 1/4 inch spiral for each circle.

Starting on the outer edge begin rolling the paper.

At the bottom of the flower secure the end with a drop of hot glue.

Trace a heart shape onto the wood block. Make it slightly smaller than you want so you can hide the lines with the flowers.

Begin gluing the flowers using the largest first and then fill in with the smaller flowers

Set your beautiful Valentine's Day decor block anywhere you'd like.
Notes
You can adjust the size of the flowers slightly by loosening or tightening the coil when you are creating them.
This was a "use things I already have on hand" project but you should be able to find all of the same supplies at a craft store.
Heart decor is something you may want to leave up all year. You could consider changing the color scheme to something neutral or more fitting with your own home's decor colors.