Enjoy this list of easy and delicious Valentine's Day inspired recipes that you can make for your loved ones on this special holiday. You will find something to serve from morning to night making your holiday a festive foodie extravaganza.
When Valentine's Day comes around it's so fun to create some heart-shaped or decadent goodies for all your loved ones.
Today I'm sharing nine recipes that you can serve for breakfast, a meal, or dessert. Plenty of inspiration for this special day but don't stop there. Make it last the weekend or an entire week.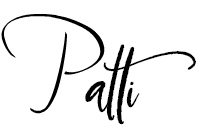 More Valentine's Day Fun Ideas
9 Festive Valentine's Day Recipes
Enjoy recipe ideas for breakfast, lunch, dinner, and dessert to serve on or around Valentine's Day.
Valentine's Day Breakfast Recipes
Start off the day with these tasty cinnamon roll cakes in the shape of a heart.
Photo Credit: foodieandwine.com
Beautiful red cherries make this yummy danish recipe another great breakfast choice.
Photo Credit: www.becomebetty.com
Homemade strawberry scones with icing drizzle is a great Valentine's Day treat for the whole family.
Valentine's Day Recipes for Lunch and Dinner
Make heart-shaped pizzas with the kids for a great lunch or dinner on Valentine's Day
Photo Credit: mylifecookbook.com
Steak Oscar - A romantic dinner for those who want to enjoy a delicious meal but stay away from the carbs.
Photo Credit: simpleseasonal.com
A fancy meal is always a great choice for Valentine's Day. Everyone will love this pasta with decadent lobster and a hint of pink sauce.
Valentine's Day Desserts
Photo Credit: www.upstateramblings.com
Puff pastry is a great choice for a fancy dessert and when you add fresh raspberries and chocolate watch out. Heart shaped for extra Valentine's Day appeal.
Homemade hand pies with fresh raspberry filling. Another heart-shaped beauty with Xs and Os (kisses and hugs) for the special people in your life.
Sweets for the sweet. These chocolate heart sandwich cookies are filled with a rich buttercream icing colored pink in true Valentine's Day appeal.