Learn how to create beautiful art with fired alcohol ink ceramic tiles. Just another fun way to work with this beautiful art medium.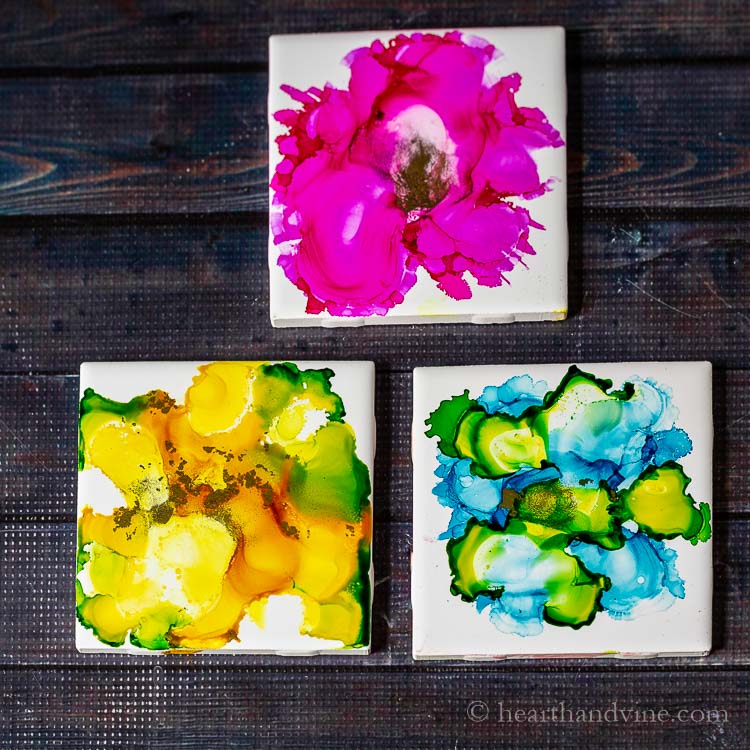 I fell in love with alcohol inks a couple of years ago when I made Alcohol Ink Jewelry Dishes during the holidays.
Since then I've used alcohol inks on trivets, ornaments, tin sliders, marbled paper, and faux pumpkins.
You'd think that was everything imaginable and so would I. But, I recently came across the technique of lighting the alcohol ink on fire and I had to try it.
Supplies:
Ceramic tiles
Alcohol Inks

Isopropyl Rubbing Alcohol 91%

Pipette or a dropper
Protective Spray Gloss
Deep disposable aluminum tray
Long arm lighter
Safety First: Of course, always practice fire safety. This is not a craft for children. Lighters should be kept away from children's reach. Consider wearing safety glasses. Work in a well-ventilated area, making sure that there is nothing around your workspace that is flammable.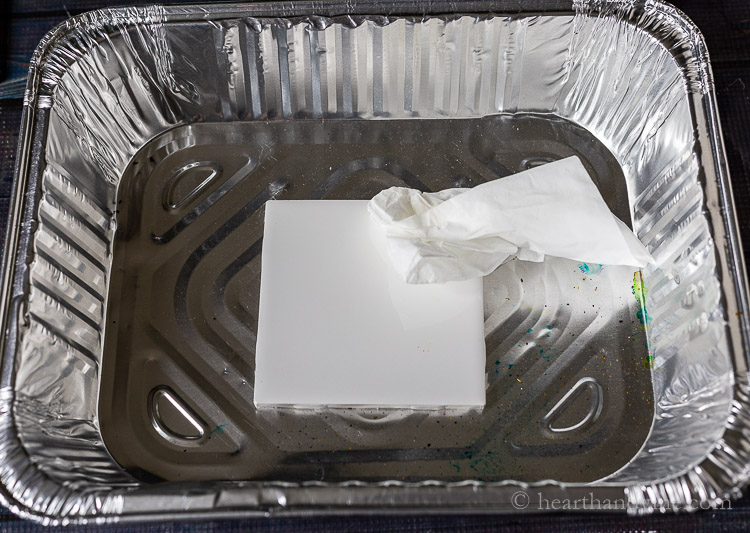 Clean the tile with some of the rubbing alcohol and place it in the aluminum tray.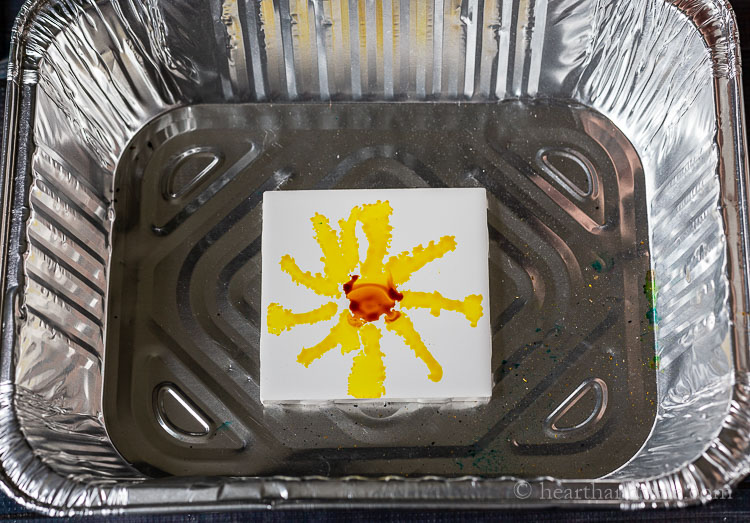 Start playing with the alcohol inks, dropping different colors. I like to make lines that look like petals.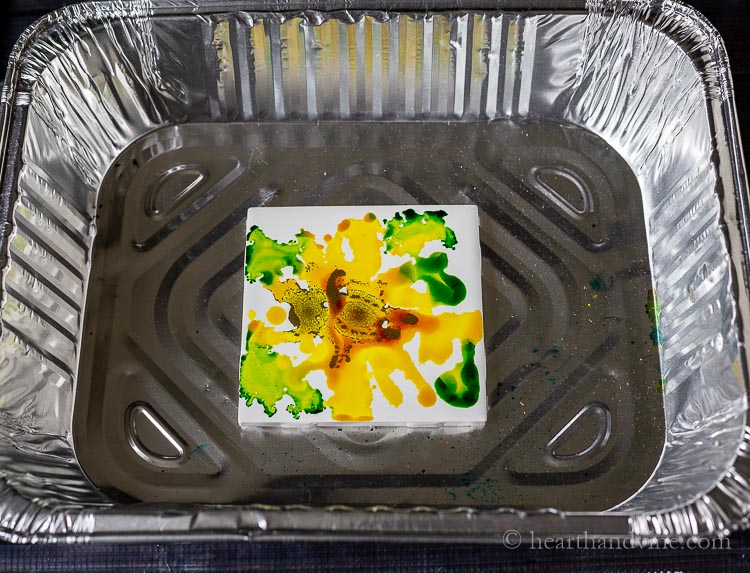 Then add in other colors.
Next add some drops of the rubbing alcohol (isopropyl alcohol) all around the tile.
Then stand back as you light the tile on fire using a long arm lighter. You might even want to wear safety glasses.
Watch the magic as the alcohol burns. This will be over quickly in less than a minute.
Let the tile cool and then protect it with several coats of poly spray.
Here's a quick video of the magic in process.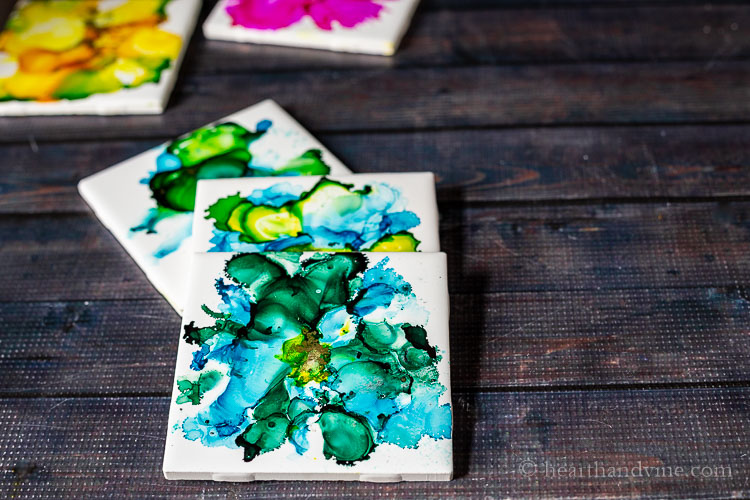 You can buy the tiles at the big box stores for under $1, making this a fun and affordable craft to try at home.
The biggest issue is being able to find rubbing alcohol. Something that used to be so readily available is now hard to find. Hopefully, you already have some on hand.
If not, maybe you can bookmark this one for the future.