Make this handwritten family recipe tea towel gift to preserve a loved one's memory and delight your family with a special gift.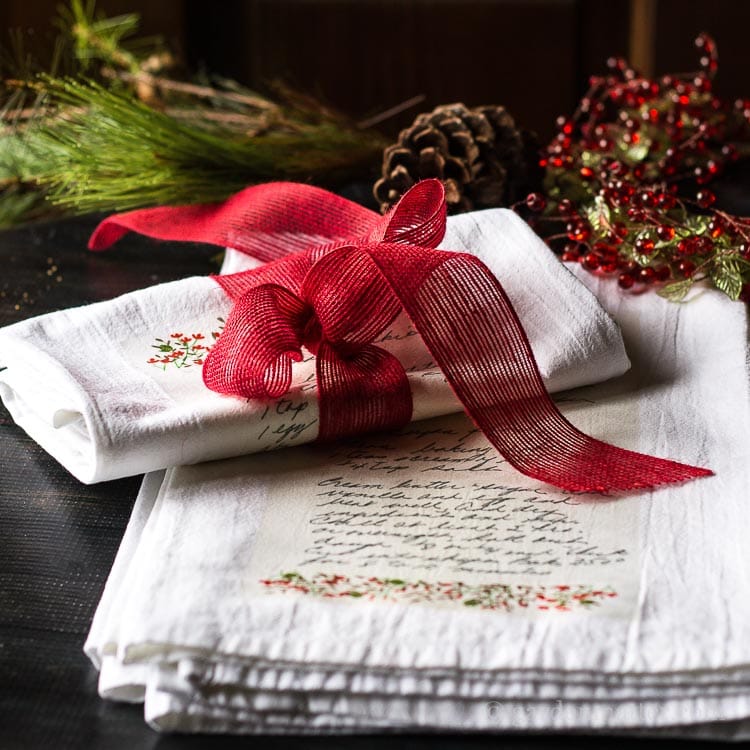 My mother was trained as a pediatric nurse, but after she married my father and start having children, she became a stay at home mom. It's been over 20 years since she passed, at the early age of 64, and I still miss her. Recently I pulled out her recipe for Christmas cookies, handwritten on a piece of notepaper. Just looking at her familiar script made me smile. So this year I made a family recipe tea towel gift for my siblings, in remembrance of her.
This post contains some affiliate links (that means if you make a purchase after clicking a link, there's no additional cost to you, but I will earn a very small commission. ) i.e. as an Amazon Associate, I earn from qualifying purchases Click here to read my full disclosure policy.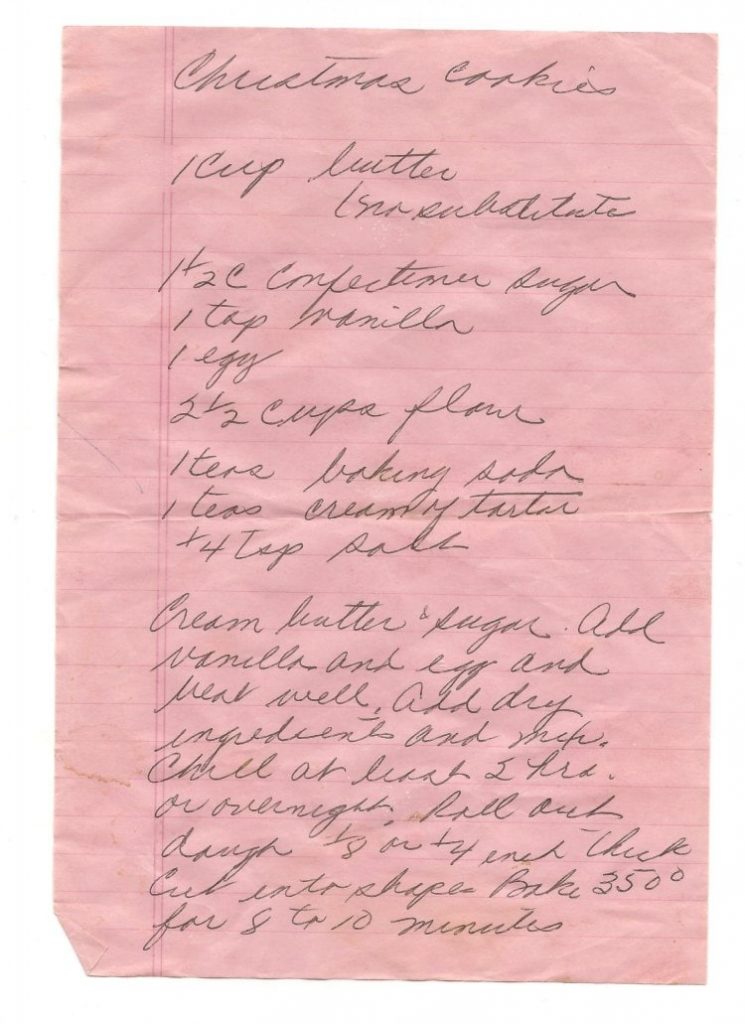 You see my mom was very creative and loved to cook and entertain. In fact, so much of what I share with all of you on this blog comes from her. She helped me with my first few houseplants as a kid. When I was first married, she showed me how to plant annuals and veggies. She also helped me with sewing. I remember taking a quilting class with her, where each one of us ended up with a pretty table runner. Mine was Christmas themed, and I still pull this imperfect, but special, project out every year.
Anyway, when I saw this cookie recipe and looked at her handwriting, I thought of some of the t-shirt transfer paper I had from a previous project and came up with the idea of making tea towels with her recipe on them.
How to Make a Handwritten Family Recipe Tea Towel Gift
To make one for yourself, or for your family, scan the recipe into your computer as an image. You could even just take a picture from your phone, and send it to yourself via email.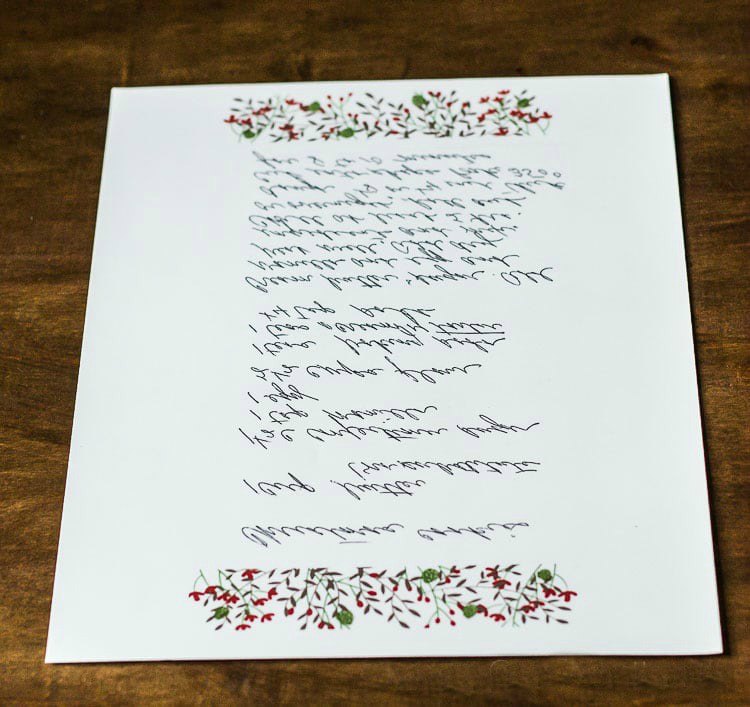 Next, you have to reverse the image, so when you iron the paper on to the tea towel the letters will be in the correct direction. I added a festive border to mine. If you like it, there is a template below. All you have to do is insert your recipe.
Here's a template of the borders if you'd like to make your own family tea towel.
Click on the image and you will download a Word file.
Then you can insert the image of your recipe in the middle.
Be careful with the iron. On my first attempt, I kept the iron on too long, resulting in these burned areas.
Make sure you follow the directions, and the image should transfer well.
The color of the paper is a slightly darker shade of white but I still think it came out great.
Handwritten Family Recipe Tea Towel Gift
As the middle child of five, I know that even if they never make the cookies, my brothers and sisters will love seeing mom's handwriting, and remember how blessed we were to have her as our mother. Why not make this family recipe tea towel gift for your own family?
PS: It's a great recipe too!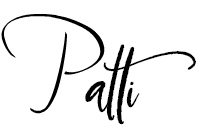 ---
P.S. You may also like this fun Fern Printed Tea Towel or this whimsical Tea Towel Apron. You can find them and many more creative ideas on my DIY Projects Page.
Click Here to Save to Pinterest!