Learn how easy it is to paint a rug and take this inexpensive basic rug and turn it into something beautiful for less.
When winter is over and the weather is getting nice I often like to pick up a new rug to have as you enter the house from the porch. This year I found a great solid scatter rug at Five Below for $5 and decided to paint it with sunflowers for just this purpose.
This post contains some affiliate links (that means if you make a purchase after clicking a link, there's no additional cost to you, but I will earn a very small commission. ) i.e. as an Amazon Associate, I earn from qualifying purchases. Click here to read my full disclosure policy.
Paint a Rug Tutorial
Supplies
A small neutral-colored low pile or flat weave rug
1 inch painter's tape
Craft paints
Fabric medium
Flat paint brushes
First, you can give your rug a couple of stripes on the sides with this easy method to create straight lines. No need for a ruler. Just place 5 lengths of painter's tape next to each other.
Then remove the two pieces of tape in the middle creating a stencil.
Paint the open space with black craft paint that has been mixed with fabric medium. Then remove the remaining tape.
To make the sunflowers find a small bowl. Flip it over and trace around the rim with a pencil. This will be the center of the sunflowers.
Place a few more circles around the rug leaving room for the petals.
Mix some sunny yellow craft paint with more fabric medium to create petals by painting simple triangles around the circle. The texture of the rug may make painting opaque color difficult. So you can either leave it looking a little washed or go over the paint a few times.
Fill in the circles with more black paint.
You can then heat press the rug with an iron to set the paint as suggested on the fabric medium bottle.
Tips for Painting a Rug
Make sure that the rug you use is a flat weave or very low pile rug in a neutral color. If the rug has any nap to it your design will move as the nap moves and it will be hard to get a good result.
Using fabric medium with any craft paint is an easy and economical solution for this DIY project. You can use fabric paint or spray paint designed for fabric but they are more expensive.
You can spray the rug with a fabric protector such as Scotchgard or perhaps even a polyurethane spray but heat setting the rug with an iron works well too.
Place your new beautiful rug anywhere in your home that you'd like. I have mine in front of our patio doors. However, I also think it would be great in front of the kitchen sink too. I'll have to go back to Five Below to pick up another rug and try a new design.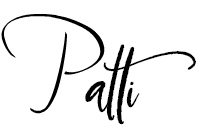 More Fabric Painting Ideas
Print
How to Paint a Rug
Learn how to take an inexpensive scatter rug and create a beautiful sunflower rug for your home in about an hour.
Equipment
paintbrushes

Small bowl

pencil
Materials
Neutral colored small rug with a low pile or flat weave.

Painters tape

Craft Paints

Fabric Medium
Instructions
Use strips of painter's tape side by side to create stripes.

Place 5 lengths of tape next to each other and then remove the second and fourth pieces creating a space to paint.

Mix black craft paint with paint medium and paint the open area between the painter's tape to create straight black stripes.

Next place a small bowl rim side down on the rug and trace around it with a pencil to create a circle.

Continue making a few more circles on the run making sure to leave enough room to place petals.

Use a large flat paintbrush to make triangles or slightly rounded triangles around the circle in a buttery yellow paint mixed with fabric medium to create petals.

Allow the paint to dry and place it in front of a doorway.
Notes
Heat set with an iron for 30 seconds if desired or spray with polyurethane.