Enjoy this mother's day gift guide filled with 10 ideas for the perfect items to give mom or any special lady in your life.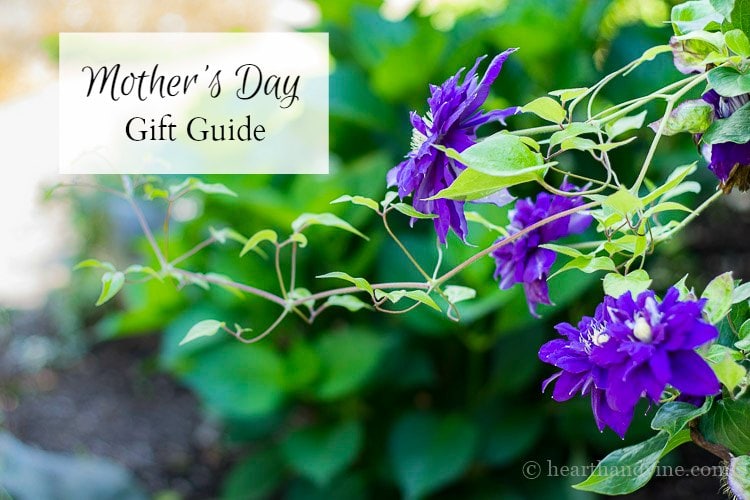 this post contains affiliate links for your convenience. Click here to read my full disclosure policy
Here's a Mother's Day gift guide with 10 affordable ideas to consider for mom, if you don't have the time or inclination to make one yourself.
If you are the handmade type, you may also be interested in our Tuesdays in the Garden post where everyone shared ideas for easy to make Mother's day gifts.
Mother's Day Gift Guide
If you are interested in purchasing any of the products,
simply click on the image.
For The Garden
For The Home
Just For Mom
When All Else Fails
Flowers are always appreciated. Check out this article from Country Living sharing some of the best delivery services for sending a beautiful bouquet right to mom's door.
I hope you enjoyed this Mother's Day gift guide, and that it inspires you to buy something really nice for your mom, and maybe something for yourself. 🙂
You May Also Like: