Create beautiful and strong painted rock magnets for your refrigerator or command center. Perfect for all your pictures and important dates.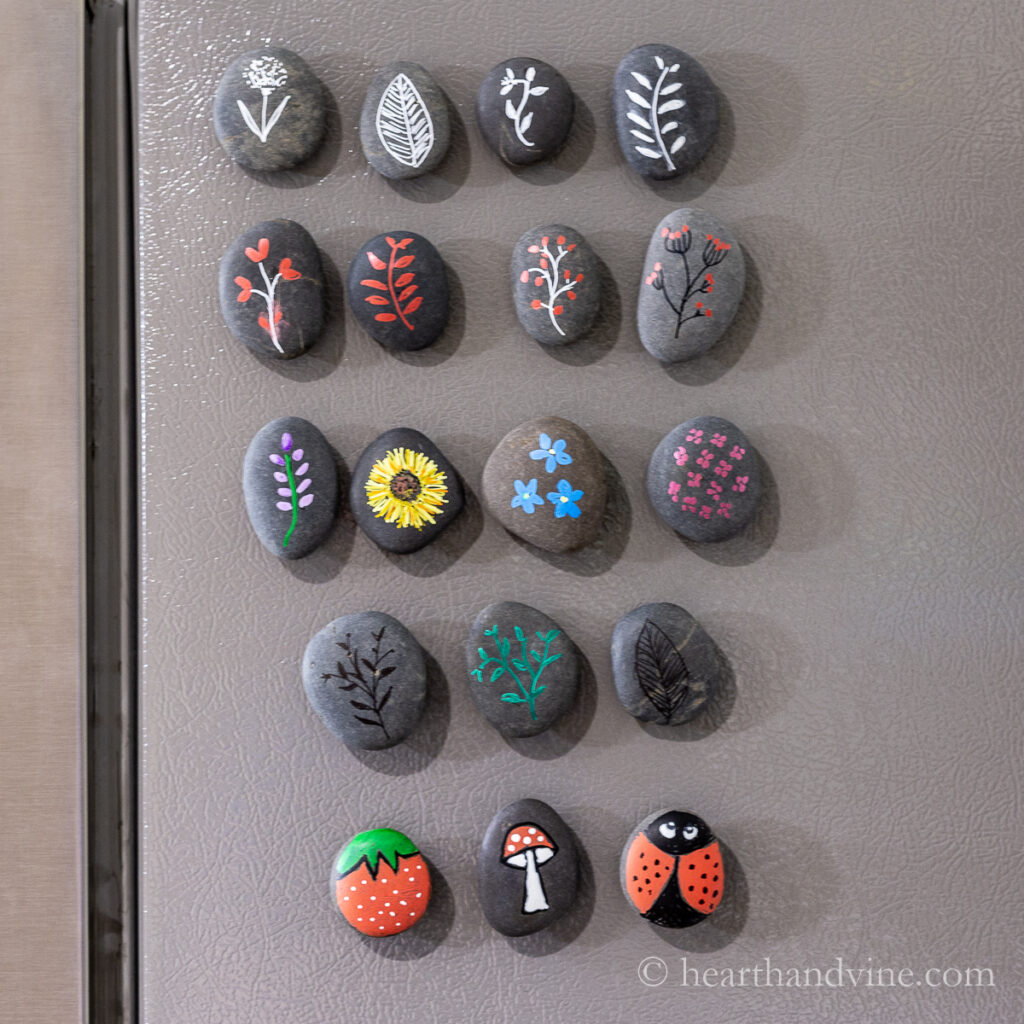 If you are like us there are a bunch of free advertising type crappy fridge magnets in the kitchen. Most don't hold much of anything. So I wanted to make some that would work well and look nice. I decided to try flat rocks that I could paint and glue magnets to the back.
This post contains some affiliate links (that means if you make a purchase after clicking a link, there's no additional cost to you, but I will earn a very small commission. ) i.e. as an Amazon Associate, I earn from qualifying purchases. Click here to read my full disclosure policy.
Making Painted Rock Magnets
I'm reminded of the lazy, hazy days of summer when as a kid my friends and I would paint rocks for something to do. There were three main graphics we all went to. Ladybugs, strawberries, and toadstools. You can see from the image above that the outlines are very easy and basic.
I think we used stones that were part of our parents landscaping back in the day. However, you can easily order some online or find them at craft stores. We also used craft or tempera paints and a paint brush. However, I really enjoyed using paint pens this time around.
For something a little more sophisticated I tried limiting myself to just one or a few colors.
Free-hand botanical graphics was pretty doable although I know many of you have an even better hand than I. Still, I thought they looked pretty good.
And lastly, I had to use a little color and make some flowers.
A heavy duty glue and large magnets go on the back of the rocks and then they are left to dry.
It was a lot of fun just like it was many years ago. I'm pretty happy with the way they turned out. They are somewhat large but most of our magnets were even bigger so this is a nice improvement and more of a decoration than an afterthought.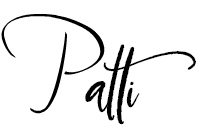 Print
DIY Painted Rock Magnets
Enjoy creating beautiful painted rock magnets for your refrigerator, command center, or any magnetic board with this basic tutorial.
Materials
Flat rocks

Paint pens

Becan Power-tac or other strong adhesive

Magnets
Instructions
Wash and dry the rocks.

Then paint them with any design you like.

Turn all the rocks over and squeeze out a little bit of adhesive in the middle.

Gently press a magnet onto the glue.

Allow the glue to dry for at least 20 minutes and cure overnight.