Here's a DIY that uses the natural beauty of flowers to create stunning pressed flower art. Gather some today and start creating your own masterpiece.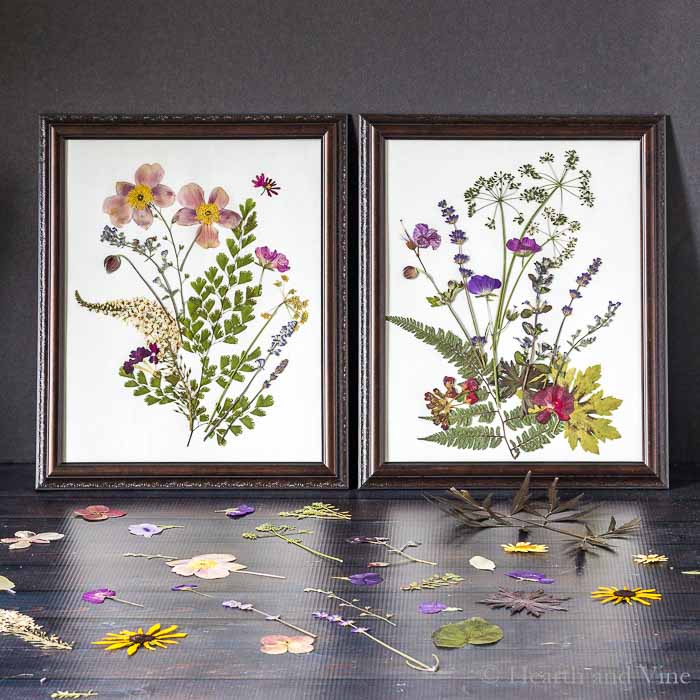 How to Make Pressed Flower Art
Pressed flower art is something that you can easily create for next to nothing. These two beauties were created with flowers from my garden and pressed in an old phone book, (a great way to use that old dinosaur).
The frames were purchased at the dollar store, and the paper and glue I already had at home. I bet most of you do too.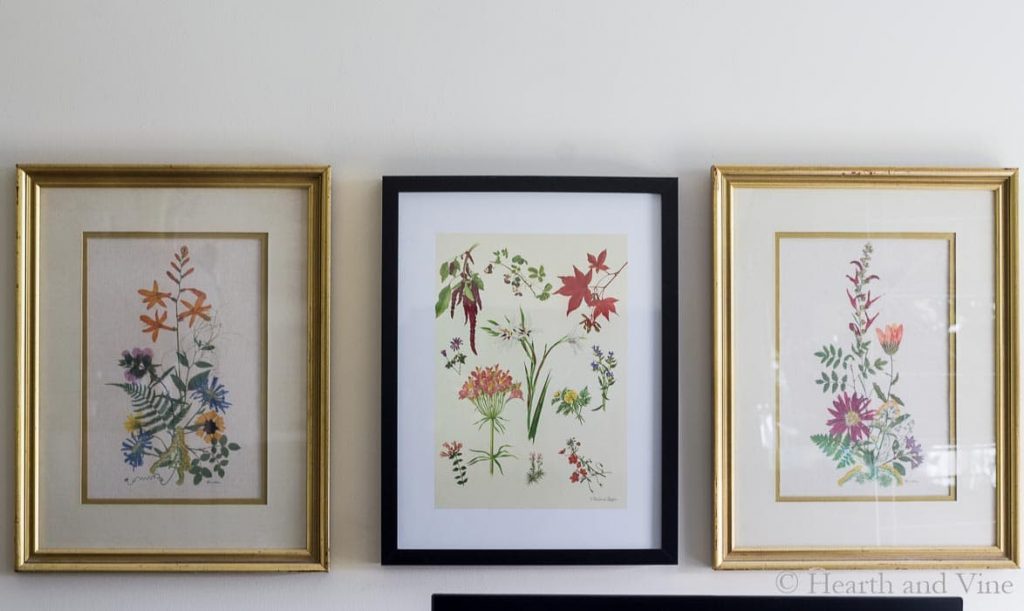 This post contains some affiliate links (that means if you make a purchase after clicking a link, there's no additional cost to you, but I will earn a very small commission.) i.e. as an Amazon Associate, I earn from qualifying purchases. Click here to read my full disclosure policy.
I was inspired by the three pictures (above), which currently hang on the wall in front of my desk. The two gold frames prints are from my sister, and the black one in the middle is a gift from one of my closest friends.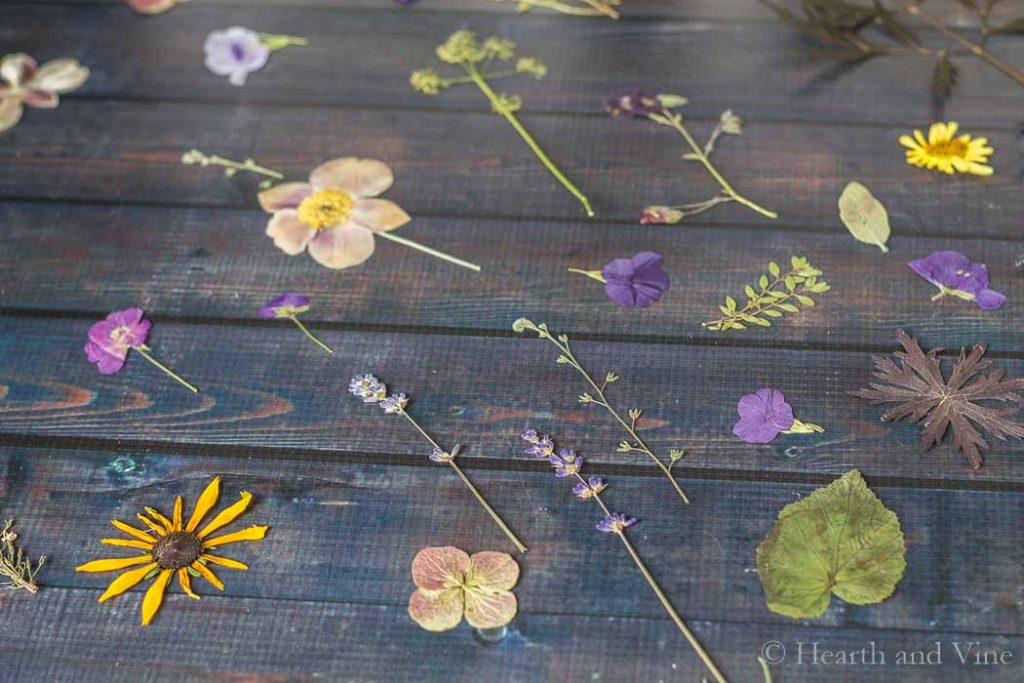 Even if you don't have any of your own pressed flowers, you can easily buy some online
. Depending on the thickness and water content of the plant material, you can have pressed flowers ready to craft within a few weeks.
You can also easily make your own special flower press to use all year long. Press flowers from the garden, or some that you picked up in the grocery store.
Arrange the Flowers
Start by arranging out your flowers and leaves in a pattern. Take a snapshot with your phone so you can refer back to it.
It's okay if you don't stick to the plan. It's just helpful to have something to refer to. As you can see, I veered a little from my original layouts.
I like the pattern that looks somewhat like a bouquet of flowers, however, you can arrange them any way you like.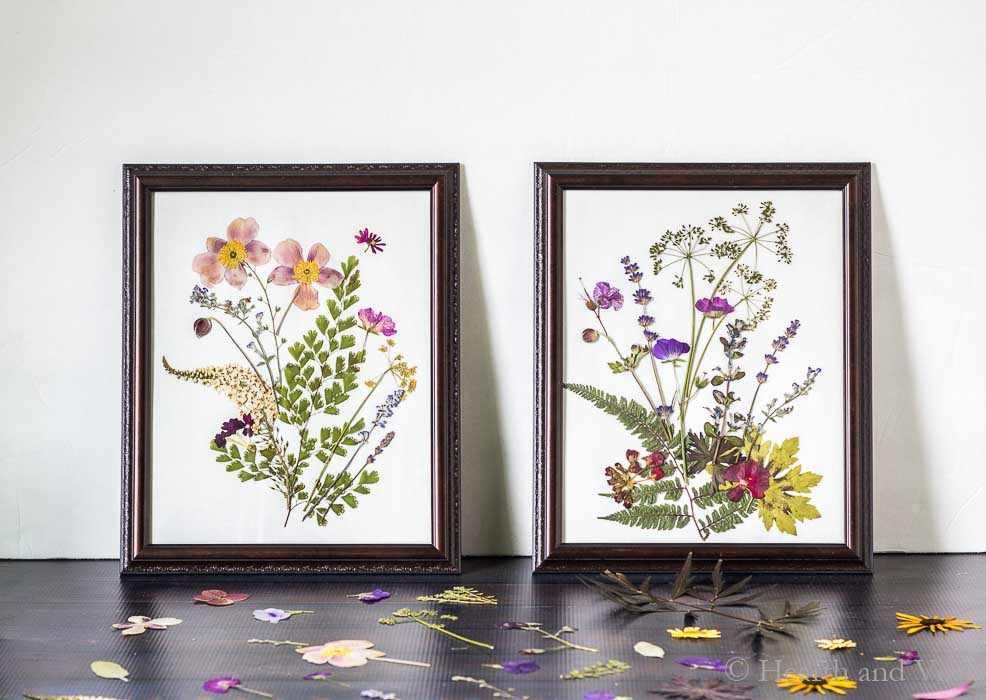 Using a paintbrush and white glue, thinned with a little water, paint the backs of the delicate plant material, and set it in place on your paper. The paper should be a heavier weight, like card stock
, or watercolor paper
to handle the weight of the flowers.
Once the glue has dried, you are all set to place your masterpiece under glass. Then hang it in all its glory.
A while back I create something similar in my Shadow Box Peonies post. Showing you that this idea can be used to create dried flower art too. Dried flowers are usually thicker so you may need to find a frame that has some depth such as a keepsake frame or shadow box
.
Creating art with pressed flowers is such fun and it makes a great gift. Perhaps with flowers from a special occasion?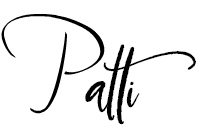 More pressed flower projects:
Pressed Flower Glass Coasters Simple Tutorial
Easy Pressed Flower Candles
Pressed Flower Suncatcher: Easy and Inexpensive Gift to Make