My daughter asked me to make a scary craft for Halloween. I have finished my fall decorating, and since she's in college, I really wasn't planning on having much in the way of Halloween decorations. However, it's always nice to have a challenge to inspire your creativity so I thought, why not add some scary bird silhouettes. After all, the crow is an iconic symbol of Halloween.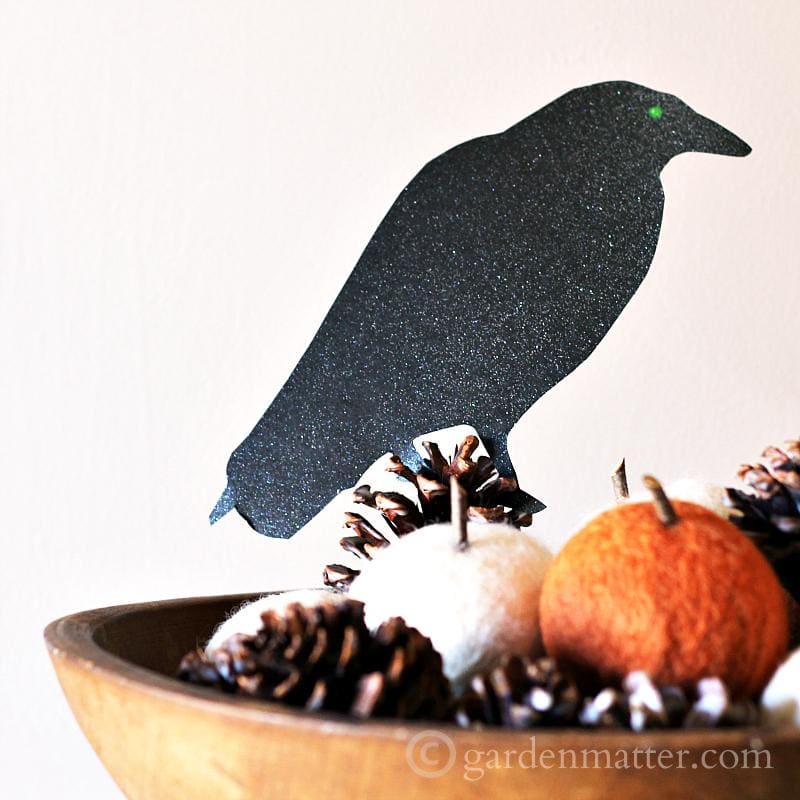 They couldn't be easier. I found a couple of public domain images on the web.
To use them simply right-click on the image and choose "save as" and copy to your computer. You can open them in Word or Paint and make them smaller or larger and print them out.
Then cut out the silhouette and trace onto heavy black paper. Cut and spray with glitter to add a little pizazz.
I also added a dot of green neon paint for the eye.
Then using double stick tape I placed them around the house.
After Halloween you can take them down, and leave the fall decor until you are ready to start decorating for Christmas.
Can anybody say "Alfred Hitchcock?"
Or, maybe... "Quoth the raven, Nevermore."