Be inspired with 15 seafood dinner ideas to enjoy during Lent or any time of year for everyone who loves the flavor of seafood.
As Catholics, we observe Lent and follow the "no meat" on Fridays tradition. Often we visit our church or many other churches in the area for a fantastic Fish Fry dinner. However, we also enjoy cooking seafood. We make it at home and often at the beach during vacation where fresh seafood is readily available.
Today I'm sharing several great dinner ideas that you will want to try any time of year. A few of them are posts from this blog, but there are also several recipes from other great cooks. In fact, a few come from my sister's blog My Life Cookbook. A great food blog that specializes in low carb cooking ideas.
Whether you are looking for some great Lenten observance dinners or just love seafood, I hope that this list gives you lots of great ideas to try at home.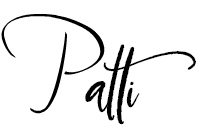 15 Seafood Dinner Ideas
If you and your family enjoy seafood you will love this wonderful list of 15 different inspired, easy and tasty seafood dinner ideas. They are great during Lent, or just because you love seafood and they are good options for a healthy lifestyle.
Click Here to Save to Pinterest!