This summer garden tour post is part of the Tuesdays In The Garden session where we are sharing garden harvests.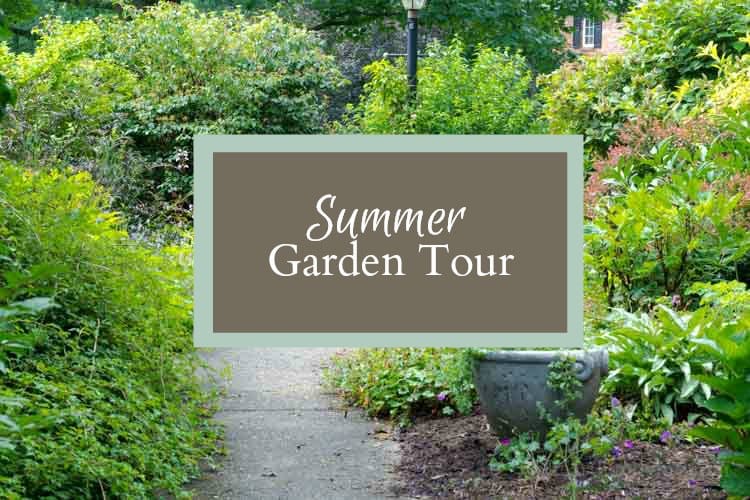 When you are mainly an ornamental gardener your harvests include more flowers than veggies, and today the theme for Tuesdays In The Garden is garden harvest, so I thought I'd showcase some of my pretty blooms with a summer garden tour.
Summer Garden Tour
By this time many of the pretty peonies and other spring blooms perennials and shrubs are done flowering.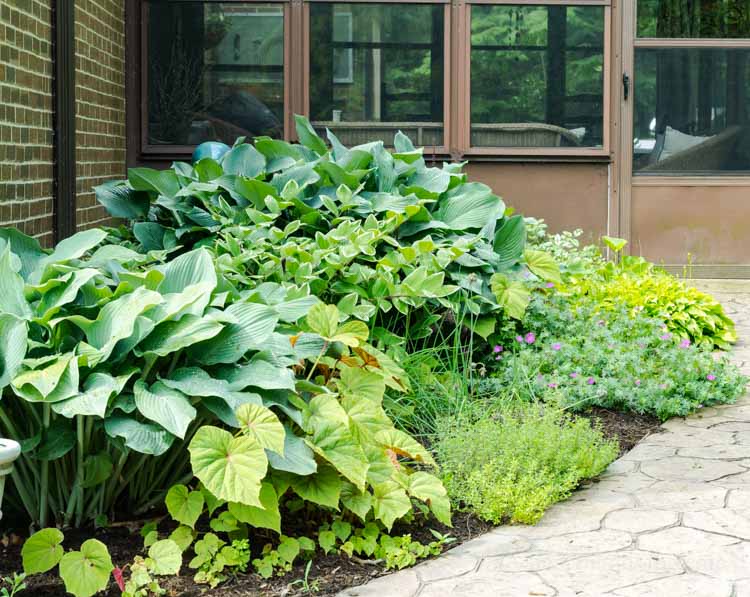 Still, there are plenty of flowers to admire. I also like the look of different textures and shades of foliage. The garden above has a couple of huge blue hostas that work well with the variegated Solomon seal and chartreuse mini hosta leaves. The pretty heart-shaped leaf in the front is a perennial begonia. Soon it and the hosta will have pretty flowers that will last through the end of summer.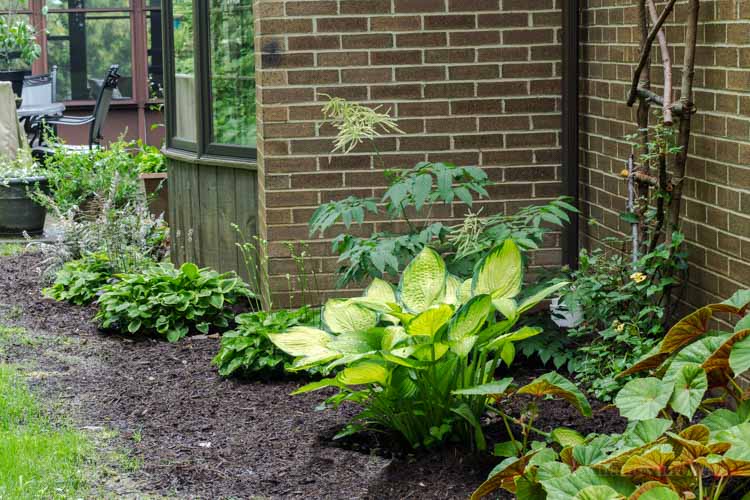 Here's a shot, also of the back of our house, with more hosta and hardy begonia. There is also a Japanese painted fern, hellebore, goat's beard, and heuchera. All of these perennials grow well in this shady side north facing side of the house.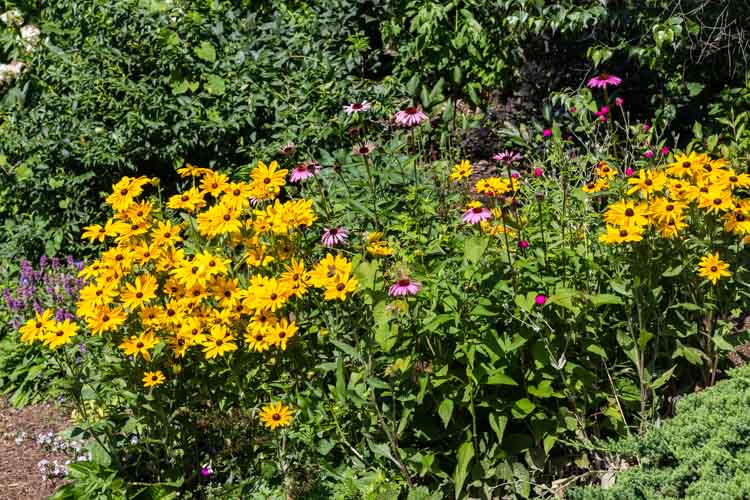 And now for some color. Our back hillside receives plenty of sun and the coneflower and black-eyed Susan plants are putting on a great show. Mixed in with a few volunteer rose campion for more bright pink color.
A nice combination of betony with Johnson's Blue geranium.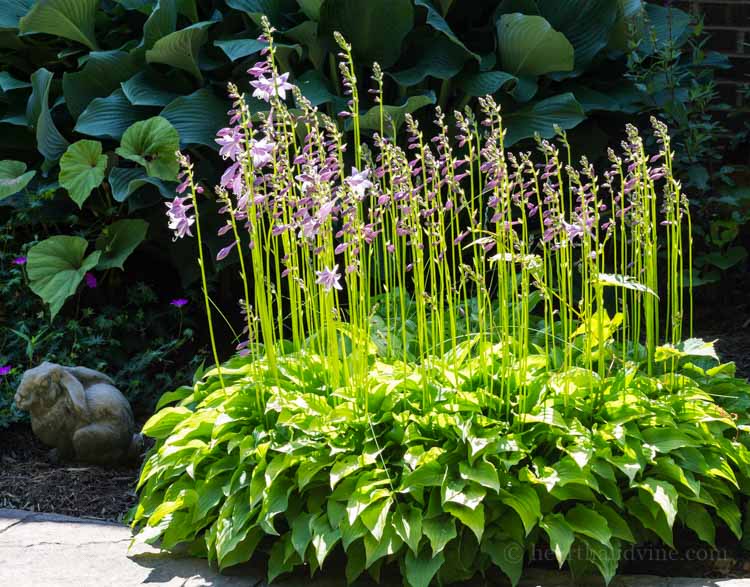 Pretty purple blooms on this hosta. I like the way it spills onto the sidewalk. Many of my lavender and geraniums do that too. My husband's not so much of a fan.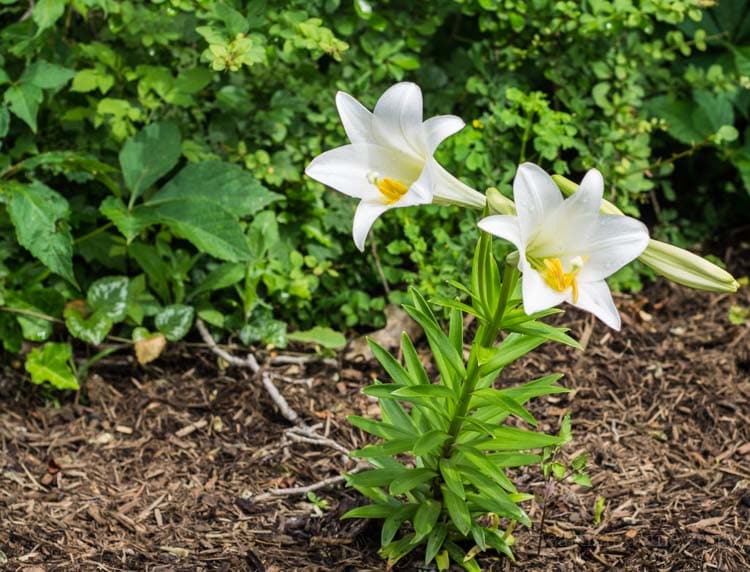 Fragrant and bright, this is an Easter lily that I picked up a year ago and planted it after the holiday. Summer is the normal bloom time for this lily, so if you purchase on in March or April, keep it around and plant it in the garden. It should come back year after year.
Summer is also the best bloom time for hydrangea in my garden. Here's a pretty lace cap called Blue Billows. It's getting overrun by anemone but I'm trying to decide it I want to put out the anemone or leave it.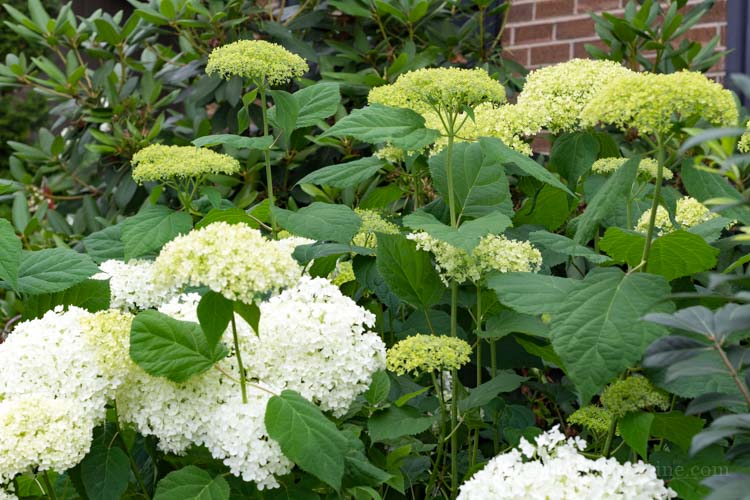 If you want a no fail hydrangea that will give you tons of blooms try H. Arborescens 'Annabelle.'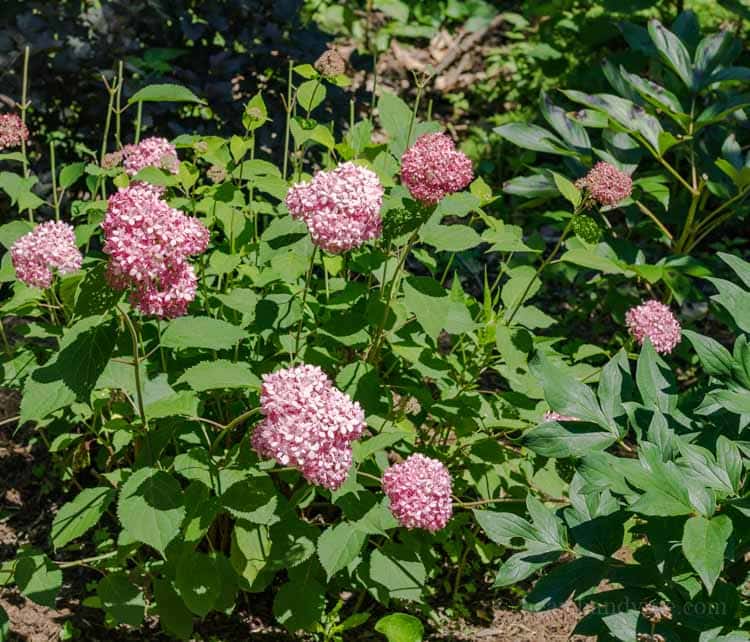 Now H. arborescens comes in a pink variety called 'Invinibelle Spirit.' Also very hardy though the blooms are a bit smaller. And, as you can see the deer love it. I was lucky enough to capture this photo before all the tops were eaten.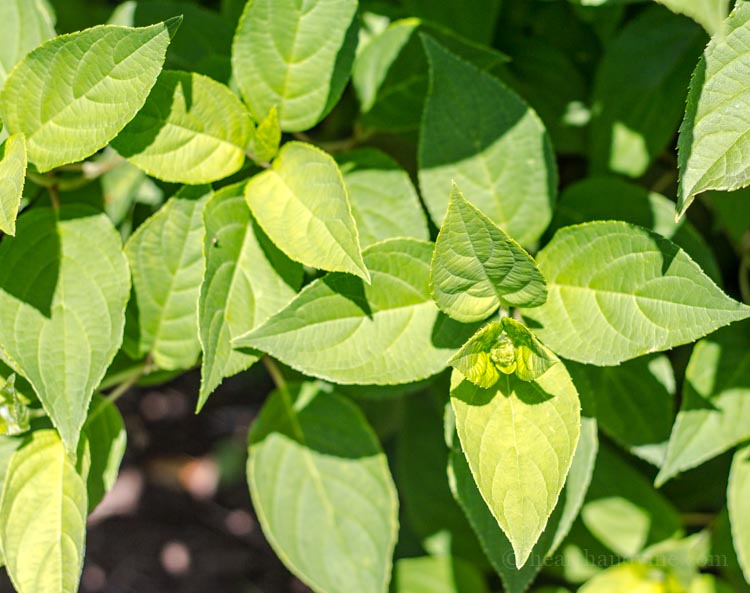 One of the most vigorous hydrangea, H. paniculata 'Limelight' hasn't even begun to bloom yet. You can almost make out the start of a bloom here and in a few weeks, this shrub will full of blooms.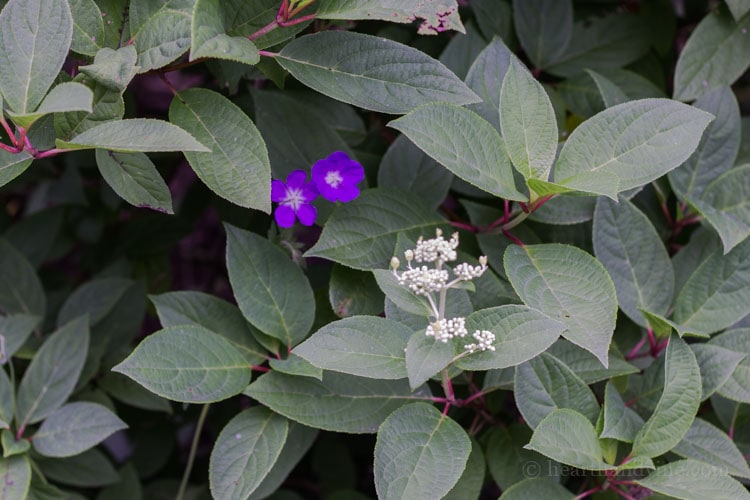 And now for a couple of interesting garden finds. I really like this picture showing how a hardy geranium which is usually only a foot or two tall, made its way up through this lace cap hydrangea.
The Meyer lemon tree must be enjoying the light, humidity, and/or the temperature outside. Just look at all the new leaf growth.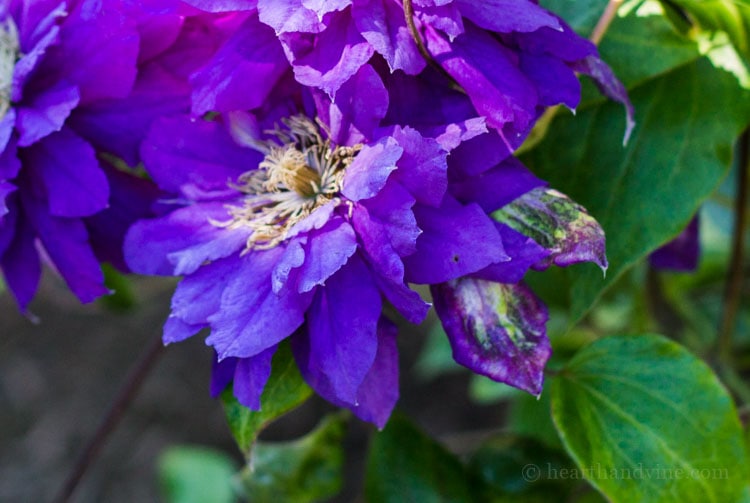 My final picture for you today is the beautiful sepals on this clematis. I think I might love this dappled mix of green and purple more than the flowers.