Learn how we made these beautiful wood shelves to hang on the wall as part of our month long budget bathroom makeover.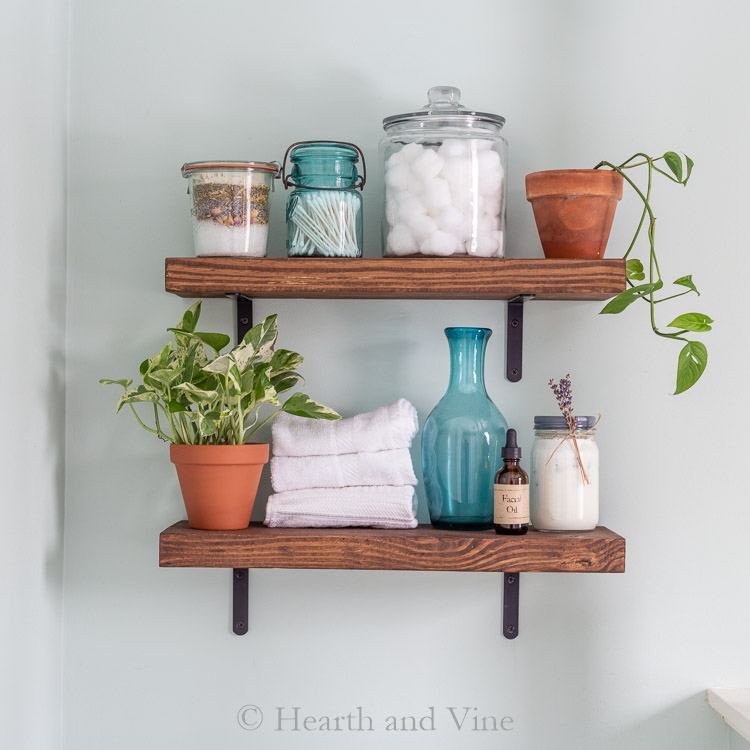 It's week four of the $100 Room Challenge. Today I'm showing how to make these beautiful wood shelves that add lots of texture, warmth and extra storage to the room.
If this is your first time here, Welcome! You can catch up by reading the previous posts of this bathroom makeover and the $100 room challenge below.
This post contains some affiliate links (that means if you make a purchase after clicking a link, there's no additional cost to you, but I will earn a very small commission. ) Click here to read my full disclosure policy.
Staining the Wood Shelves
We purchased a 2" x 8" x 6 ft pine board at Lowes and cut it down to two 20-inch boards. Then I experimented with three different stains we had in the basement.
First I tried a light walnut on the right. I thought it was a little too light and maybe a little too orange.
On the top left side, I used a bit of dark walnut. I liked it much better.
Then I tried a gel stain (bottom left side). It's an Old Masters Special Walnut Gel Stain and I decided to use it on the shelves.
After the boards were cut and stained my husband helped me attach them to the wall.
I purchased a set of 4 black brackets
from Amazon. They came with wall anchors and two different sized screws. The longer screws were used for the wall side and smaller screws for the wood side.
The website said these brackets could hold about 20 pounds which seemed like more than enough for a few bathroom accessories and decorative items.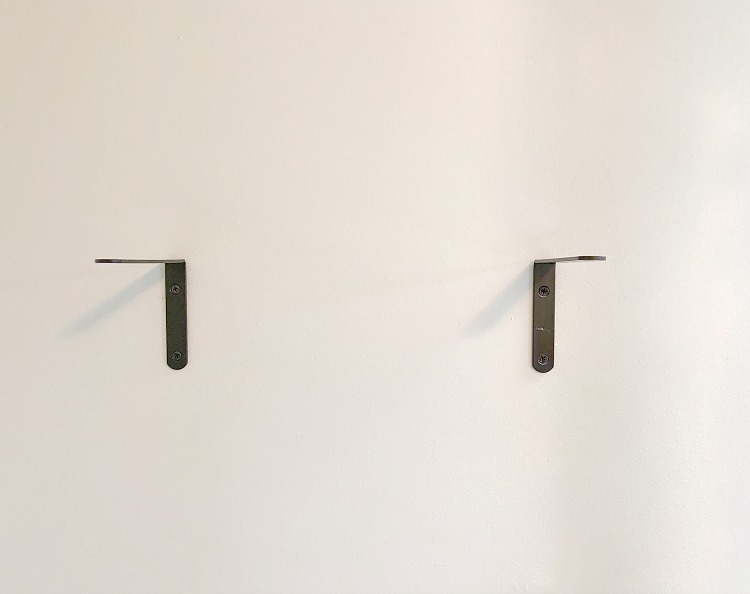 Attaching the Wood Shelves to the Wall
Using a level we attached the brackets to the wall so that the wood shelf would extend just a few inches beyond.
First, drill a hole into the wall and hammer the plastic wall anchor in.
Then screw one of the large screws through the bracket and into the anchor.
Repeat this process on the other hole, and repeat on the second bracket.
Once the brackets are on the wall place your wood on top and drill pilot holes (smaller holes than the screws) before screwing the brackets onto the wood.
The distance between the two shelves is totally a matter of preference.
Dressing them was the fun part. I used lots of glass from my own stash of projects and collectibles, including some vintage blue pieces to add a calming pop of color.
Last but never least are a couple of low maintenance plants. While we were shopping for wood I picked up a Pothos Pearls & Jade, (bottom left shelf). The other came from cuttings that my daughter gave me when she visited on Thanksgiving. It's a Monstera Vine that I had rooting in water. It now has had enough roots to plant in its own pot. I can't wait to see how they grow and spread and trail over the shelves.
Project Costs for Wood Shelves:
Lumber - $6.71
4 Shelf Brackets - $10.99
Wood Stain - $0.00
Pothos Pearls & Jade - $3.48
Total for Shelves -

$21.18
Makeover Cost Update:
Prior Expenses -

$12.69

Total Expenses -

$33.87

Remaining budget -

$66.13
I still have to purchase a new shower curtain, bath rugs and maybe a few more accessories for this room.
Will $66.13 be enough? Stop back next Wednesday for the big reveal.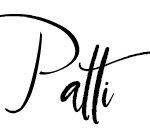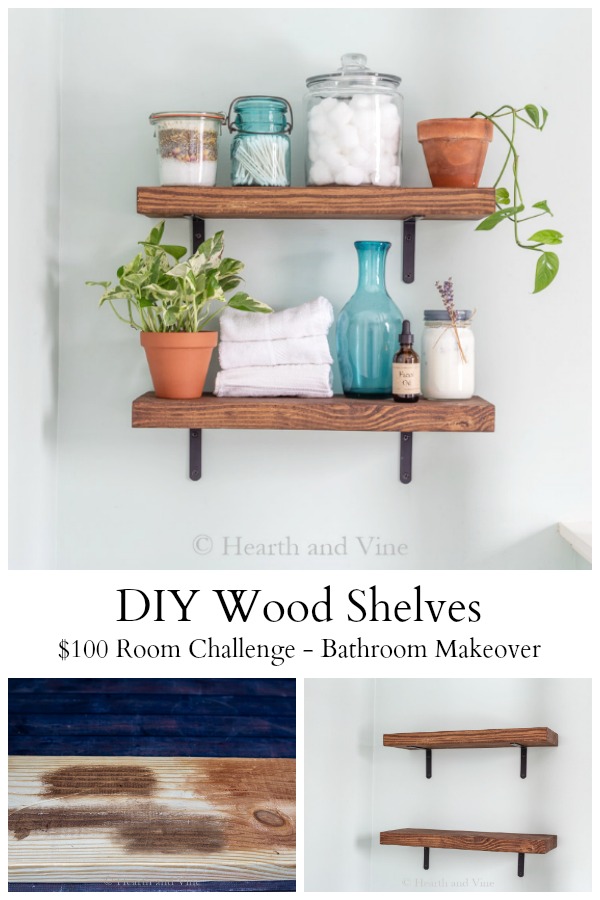 This challenge is coming to an end. See all these other great budget makeovers below and how they are all starting to come together.