These DIY bath bombs will be your next go-to handmade gift item for the holidays or any occasion for all the bath lovers in your life.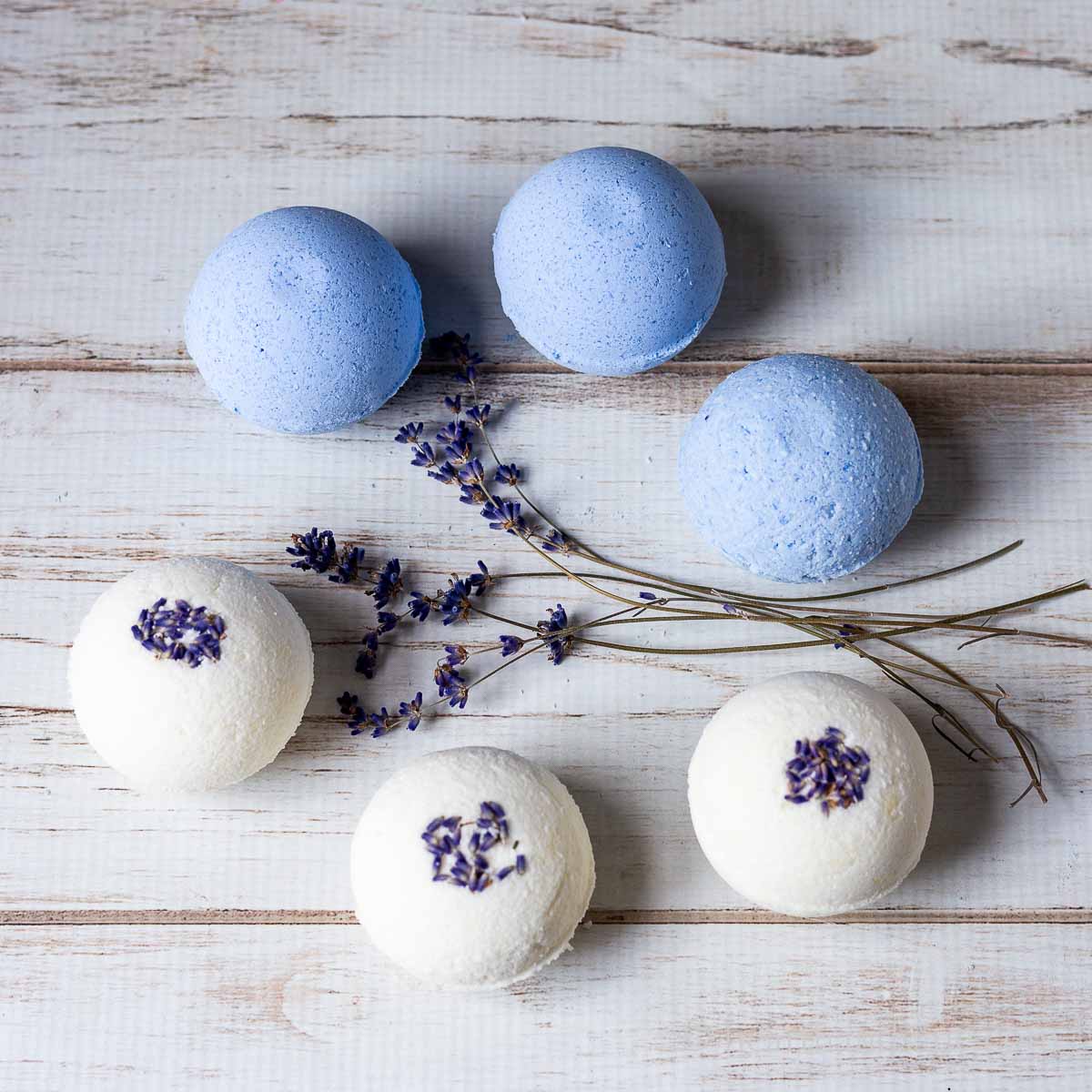 I'm not a bath person. I prefer shower steamers to bath bombs. However, many people in my life love a good bath bomb. My sister, my daughters, and a few of my friends love a nice soak in the tub so I thought with the holidays around the corner homemade bath bombs would be a great gift.
This post contains some affiliate links (that means if you make a purchase after clicking a link, there's no additional cost to you, but I will earn a very small commission. ) i.e. as an Amazon Associate, I earn from qualifying purchases. Click here to read my full disclosure policy.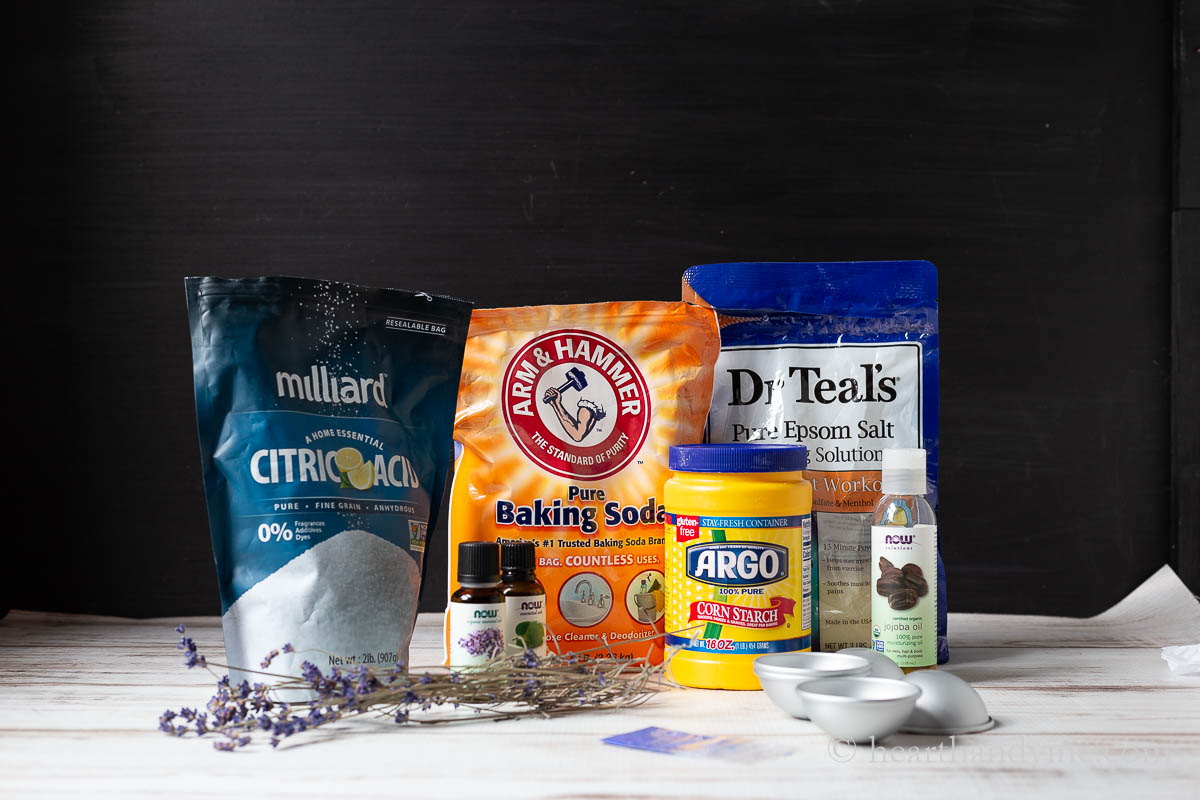 Supplies
Measuring Cups and Spoons
Large Mixing Bowl
Small Bowl
Wire Whisk
Baking Soda aka Sodium Bicarbonate
Cornstarch
Lavender Essential Oil or other Essential oils
Jojoba Oil or other carrier oils like Coconut or Almond
1/4 teaspoon Mica powder optional, for color
2 teaspoons Dried Lavender Buds - optional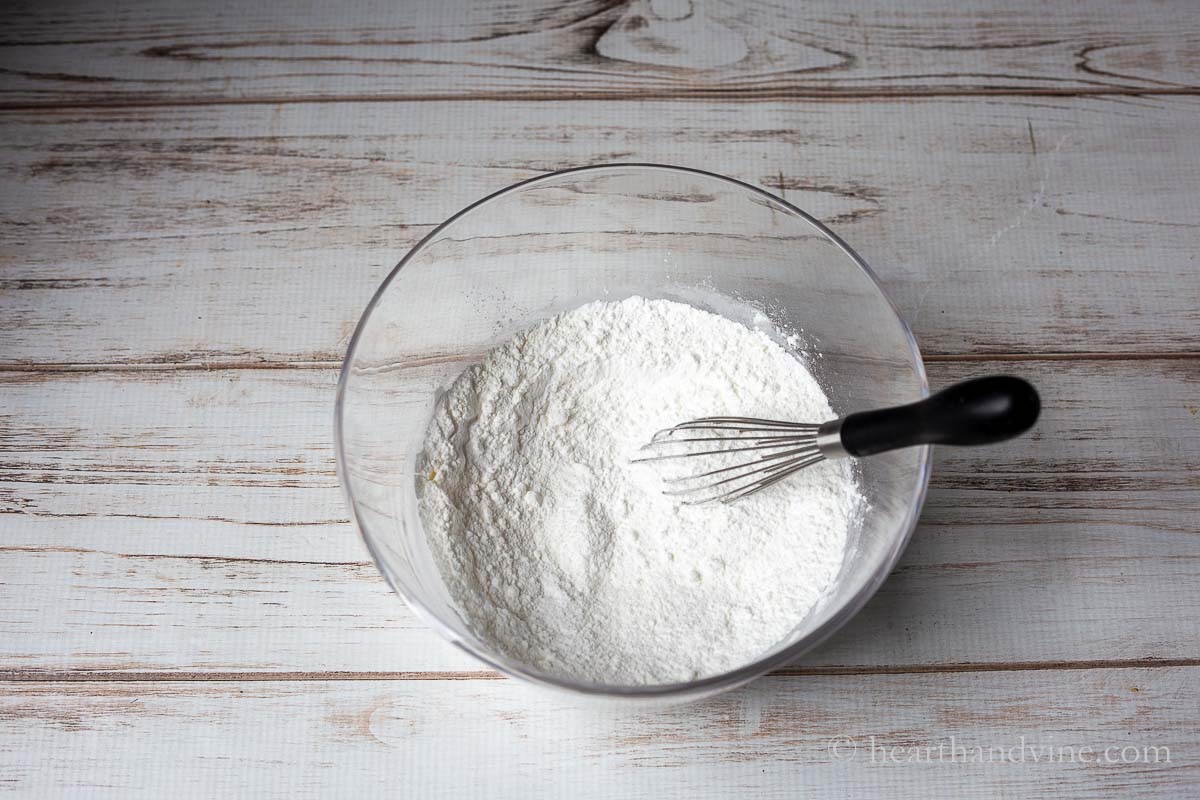 How to Make Bath Bombs
Mixing the dry ingredients with a whisk.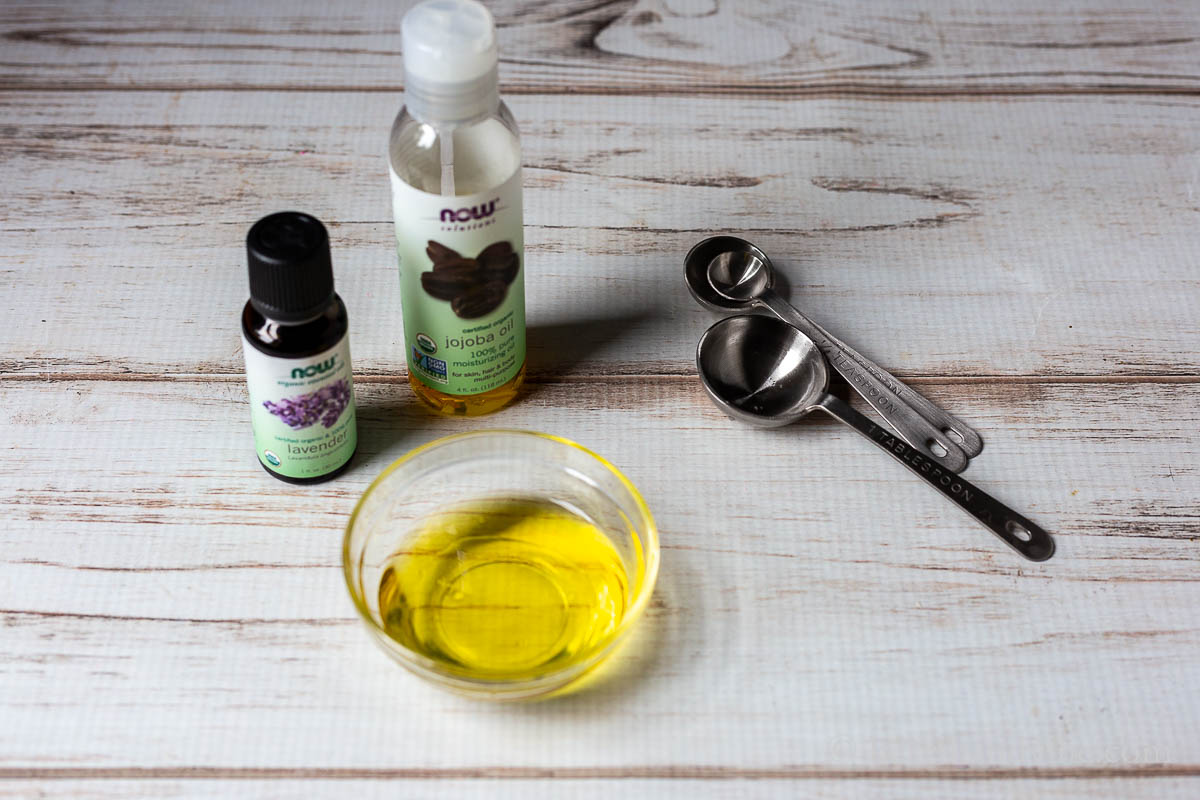 In a separate bowl combine the wet or liquid ingredients.
Add the wet ingredients to the dry ingredients and mix well.
Then pick up some with your hand and squeeze gently. It should come together and stick. Many recipes say it should have the consistency, look, and feel of wet sand.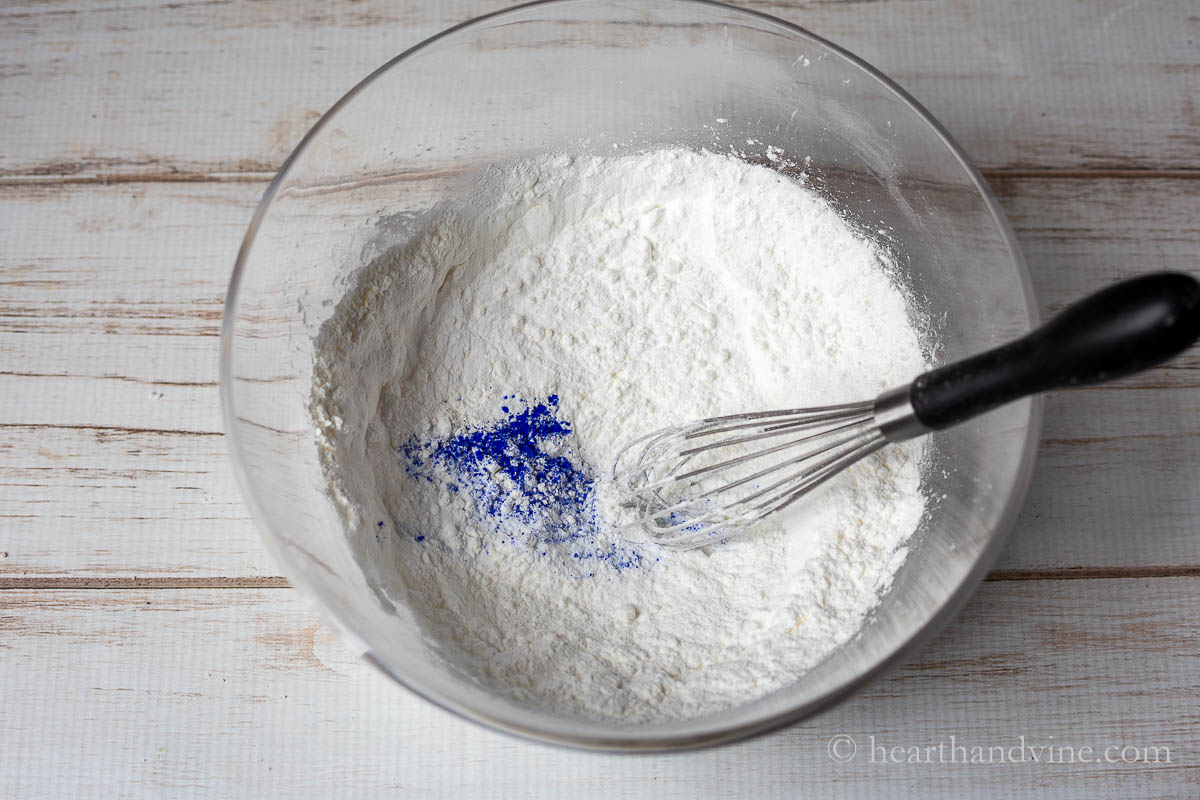 If you want your bath bombs to be colored consider adding a little mica powder to the dry ingredients.
P.S. A little goes a long way.
If you want to add some dried flowers place them in the bottom of the molds before adding the bomb mixture.
Fill up each half of the metal mold packing it slightly.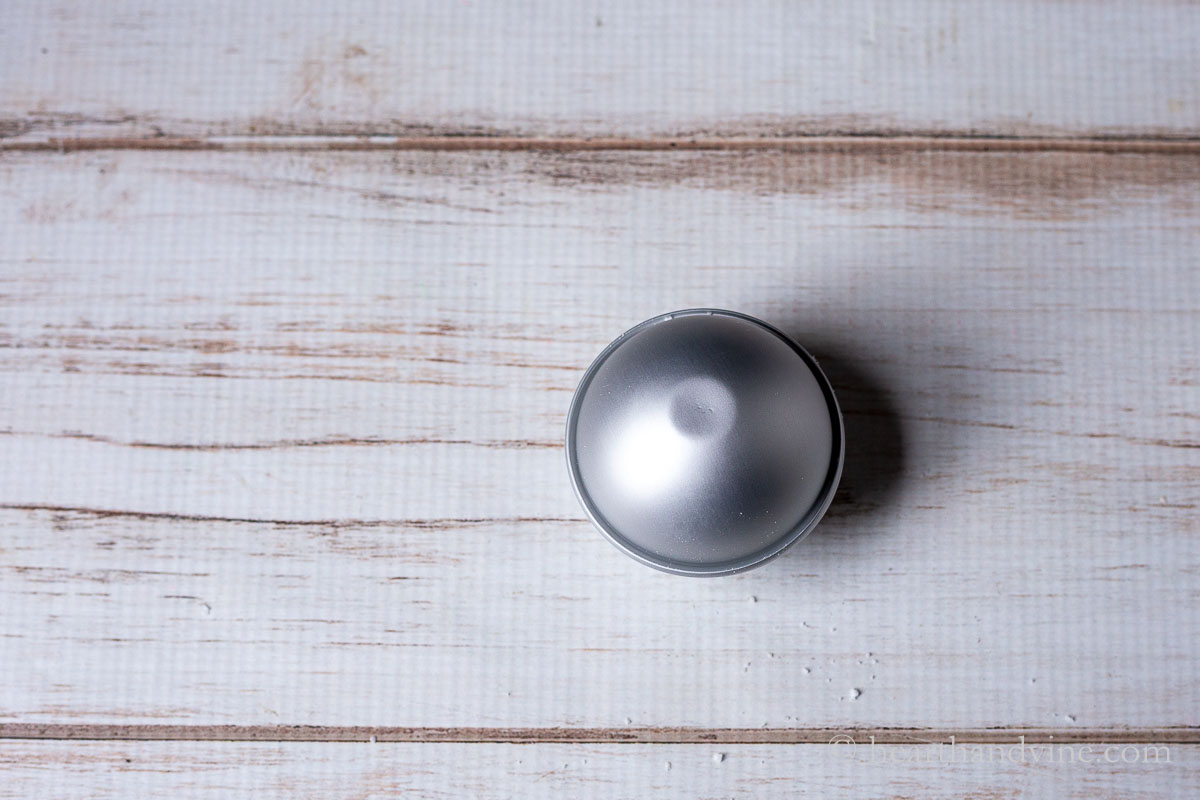 Then bring both filled half molds together and squeeze them closed.
After a couple of minutes, you should be able to gently open and drop out the bath bombs.
Allow them to dry overnight on parchment or wax paper before packaging or using.
Oddly, some of my lavender bombs changed shape after a few hours so I put them back into the molds and squeezed them back into shape.
I left them in the molds overnight. This helped but a couple were hard to remove so I used a heat gun on the outside and that helped.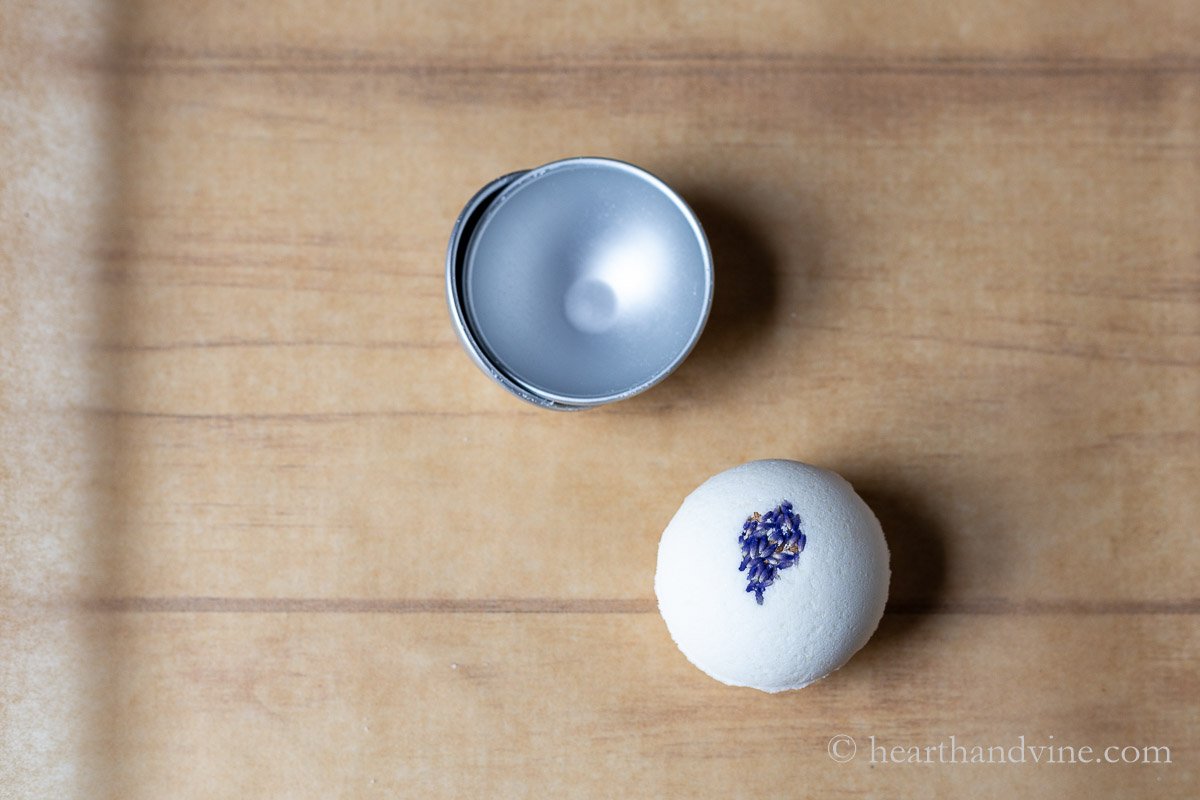 I think the lavender flowers look so pretty.
Of course, the blue ones (my favorite color) ended up looking pretty too. I hope the receivers of these bath bombs enjoy this gift for a relaxing bath whenever they like.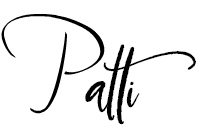 More Homemade Bath Products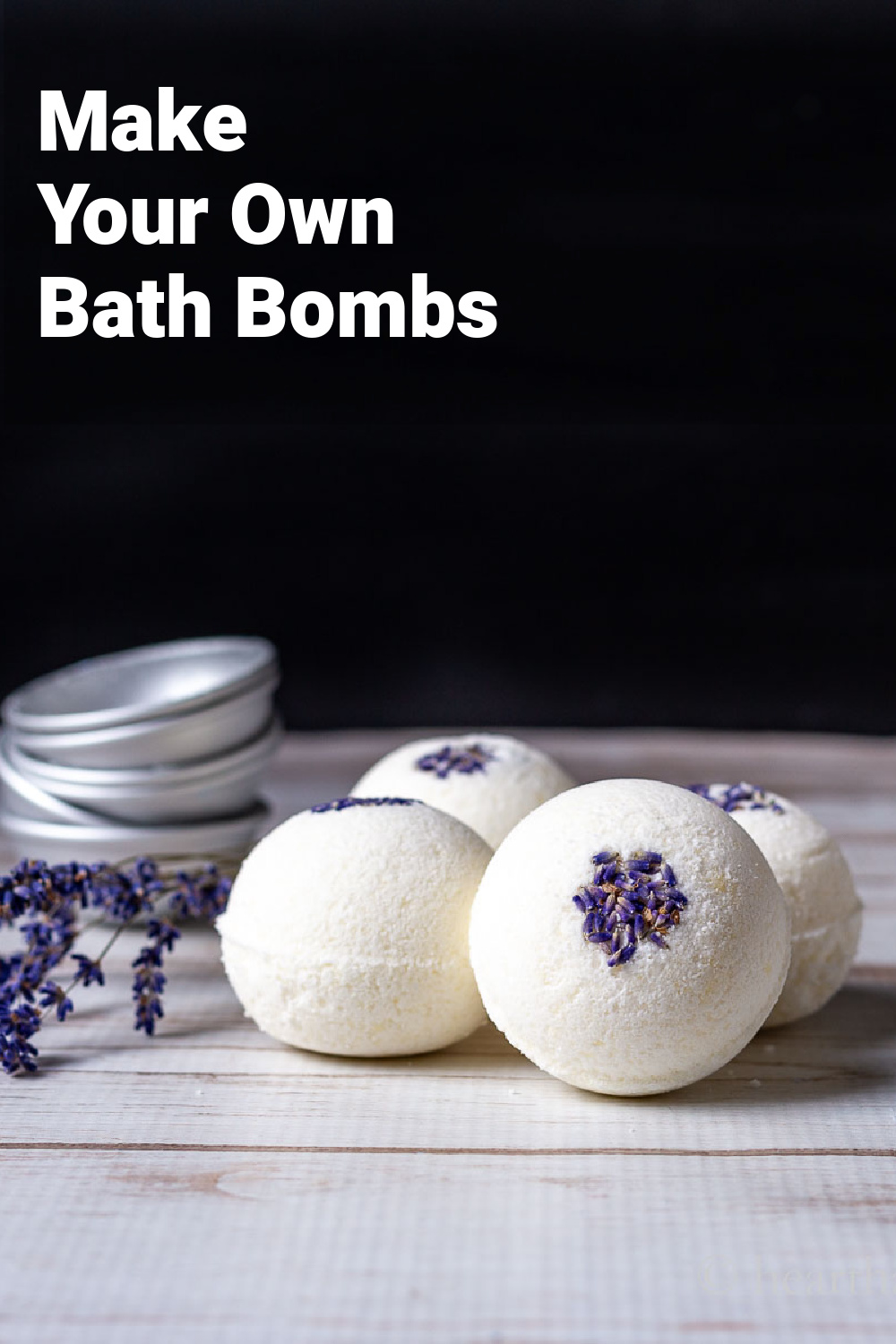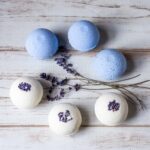 Print
DIY Bath Bomb or Bath Fizzies
This DIY bath bomb recipe is easy to follow and you can customize them with your favorite scents, colors, and flowers.
Equipment
Measuring Cups and Spoons

Large Mixing Bowl

Small bowl

Wire Whisk
Materials
1

cup

Baking Soda

1/2

cup

Epsom Salts

1/2

cup

Cornstarch

1/2

cup

Citric Acid

20

drops

Lavender Essential Oil

2.5

tablespoons

Jojoba Oil

1

tablespoon

Water

1/4

teaspoon

Mica powder

optional, for color

2

teaspoons

Dried Lavender Buds

optional embellishment
Instructions
In a large mixing bowl whisk together the baking soda, cornstarch, epsom salts, and citric acid.

In a small bowl mix the jojoba, essential oils, and water together.

If using flowers set some in the bottom of one of the molds.

Add the wet ingredients to the dry ingredients a little at a time whisking them together to prevent too much fizzing.

Once mixed well together grab some of the mixture and squeeze it together with your hand to see if it sticks together well.

Fill the 1/2 mold with the flowers slightly packed in.

Fill the other side and place it on top of the first side and press together.

Continue with the rest of the mix.

After setting for a few minutes try opening the mold and let the bath bomb set on wax paper or parchment to dry overnight.
Notes
You can use any essential oil such as geranium, peppermint, eucalyptus, jasmine, or any combination of essential oils you like.
You can also use a different carrier oil such as sweet almond or coconut. If using coconut oil you'll need to melt it in the microwave or on the stove first.
For color, you can add a little mica powder and mix it into the dry ingredients or a little food coloring into the wet ingredients.
Try different dried flowers such as rose petals or calendula petals.
If the bath bombs seem to get irregular looking you can place them back in the mold and let them sit for longer.
If you let your bath bombs set overnight and have trouble getting them out try a heat gun or hot hair dryer on the mold to help it pop out.
Once the bath bombs are thoroughly dry you can store them in a plastic bag or any airtight container.
Tried this project?
Tag @hearthnvine on Instagram