Learn how easy it is to make a wire topiary for your vining houseplants to create a beautiful decor element in a tighter space.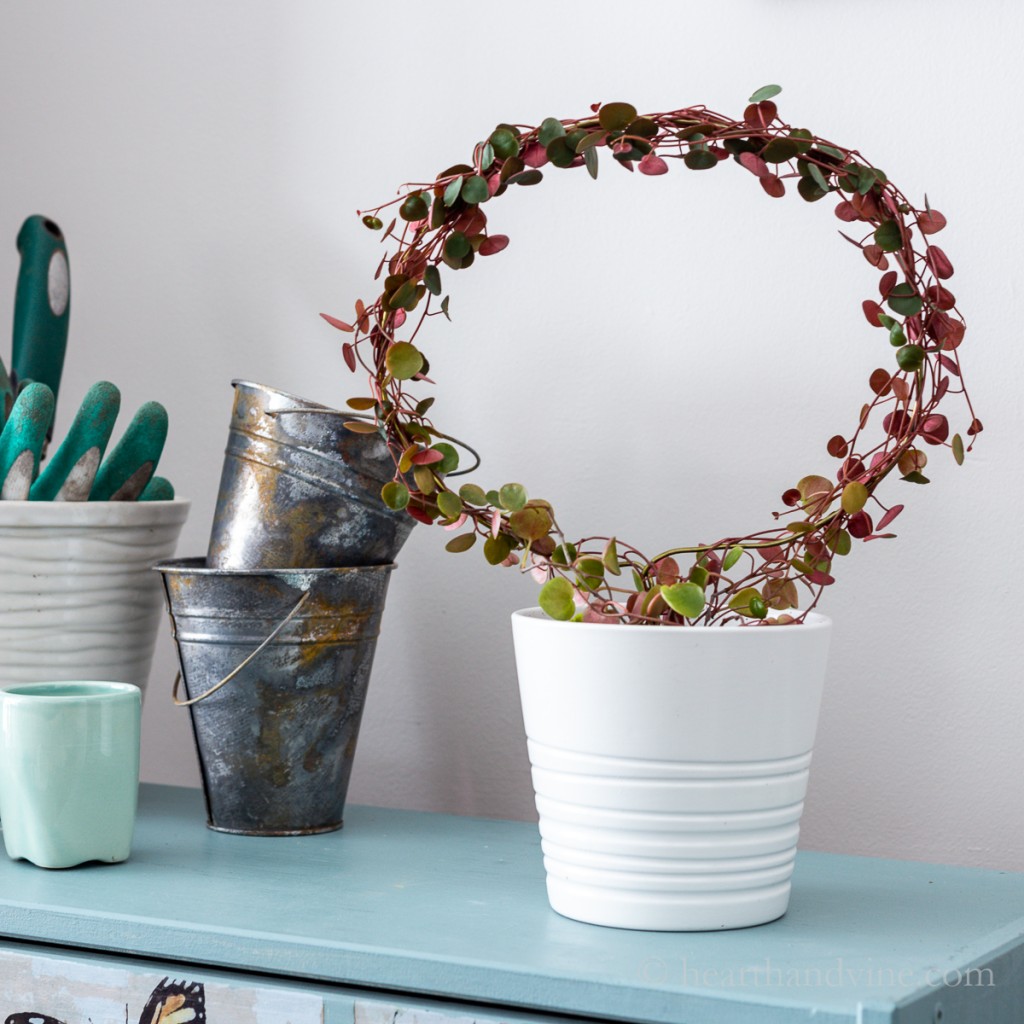 Topiaries are always so pretty. Often, they are somewhat like a bonsai where the plant is pruned to grow into a standard with the main trunk bare, and the branches and leaves are shaped into a ball.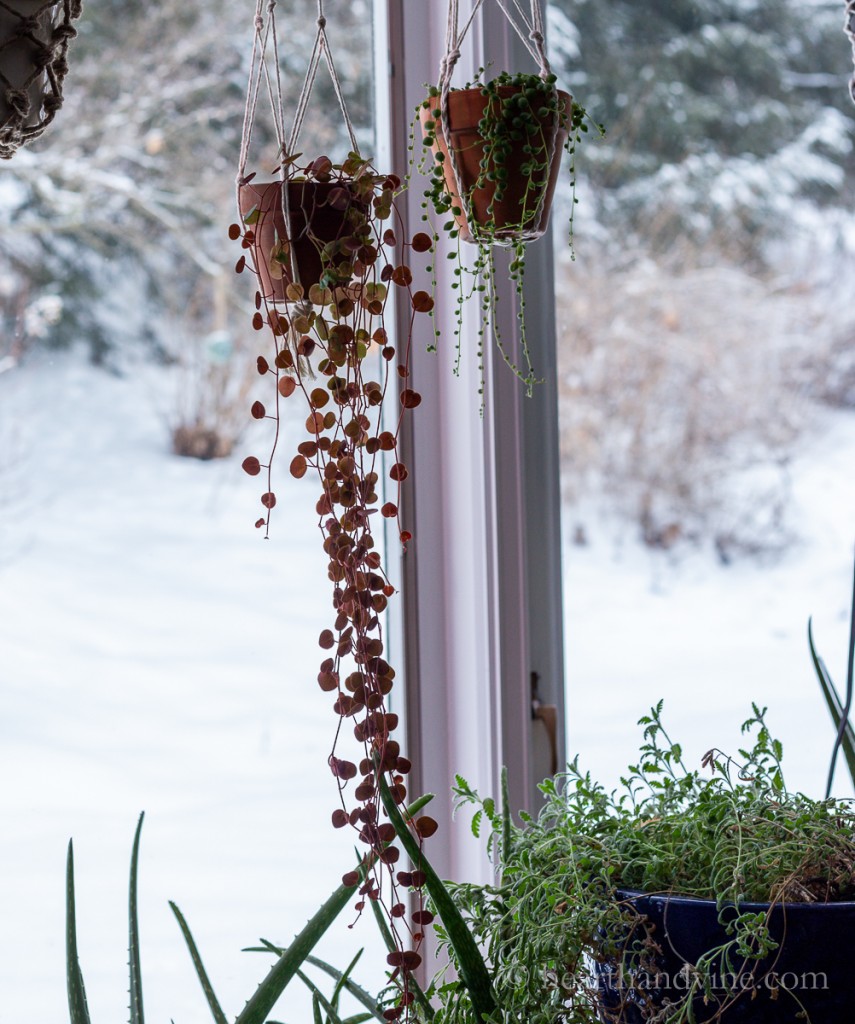 However, you can easily make a wire topiary by wrapping and training a vining plant onto a wire form. Above is an image of my Peperomia, Ruby Cascade plant. It's growing well and the vines are getting very long so I thought it would be a good candidate for this DIY craft.
Crafting a Wire Topiary
Start with an ordinary wire shirt hanger.
Open it up and create a loop at one end.
3. Straighten out the rest of the wire and cut off the excess. Just make sure that the straight part is the right length for the pot that you are using.
4. Place the wire frame into the soil carefully, making sure to keep the vines in front of the wire.
5. Gently separate the vines into two groups. One on the left and one on the right.
6. Start on one side and gently separate one of the vines and wrap it along the wire, starting on the bottom until you run out of vine.
7. Continue with the rest of the vines in that group.
8. Repeat the same process on the other side.
Water the plant well and set it in a spot where the plant will thrive. Indirect bright light is best for ruby cascade.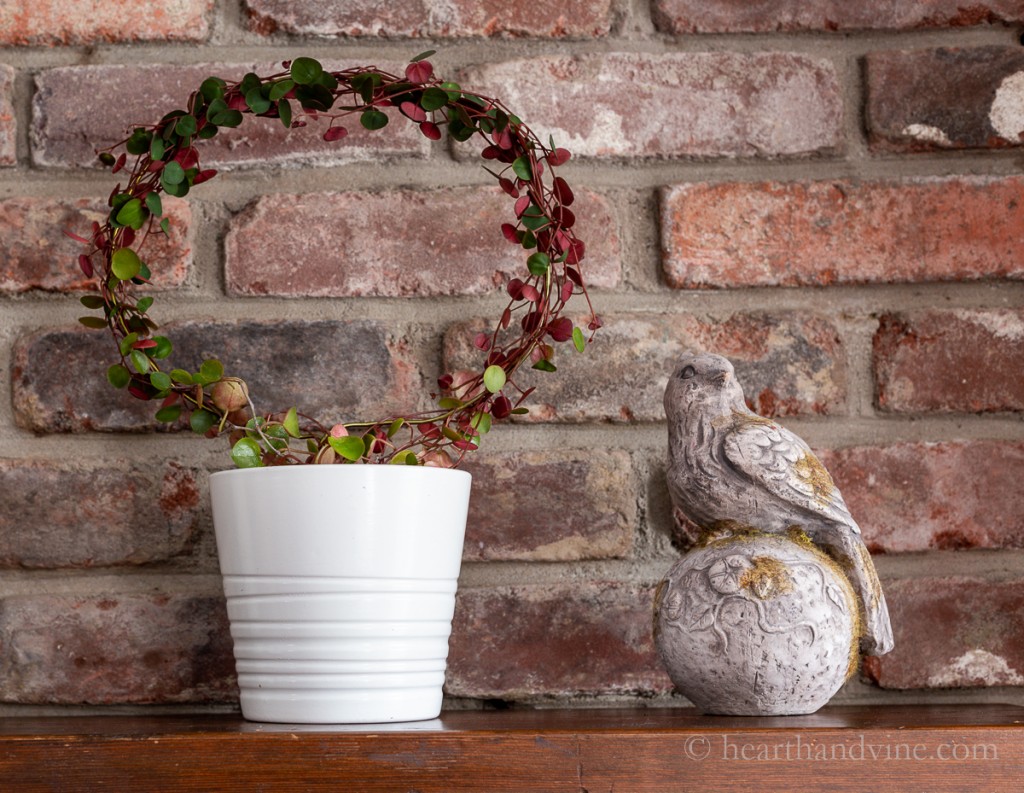 It looks really pretty on our mantel.
However, I'll probably keep it in here by the window and supplemental lighting where it was growing so well originally.
Other Vining Plants Options
Ivy
Trailing Rosemary
Creeping Fig
So far this Peperomia Ruby Cascade plant seems very happy as a topiary. I like to see plants' long growing vines but this neater version is pretty sweet too.
More Indoor Plant Projects
How to Make a Wire Topiary
Materials
Trailing/vining plant
Wire shirt hanger
Flowerpot
Potting Soil
Instructions
Unwrap a wire shirt hanger and create a loop.
Straighten the bottom to form a stem long enough to place in the pot with a circle above.
Cut off excess wire.
Plant your vining plant into the flowerpot.
Carefully insert the wire circle hoop.
Split the vines in half.
Slowly start wrapping each vine around the hoop starting at the bottom and wrap as far up one side of the hoop as the vine will reach.
Repeat with the other half of the vines on the other side of the hoop.
Water well and display in an area that is appropriate for the plant.