Try this fun tutorial that shows you how to experiment with eco printing on paper giving you beautiful results from nature.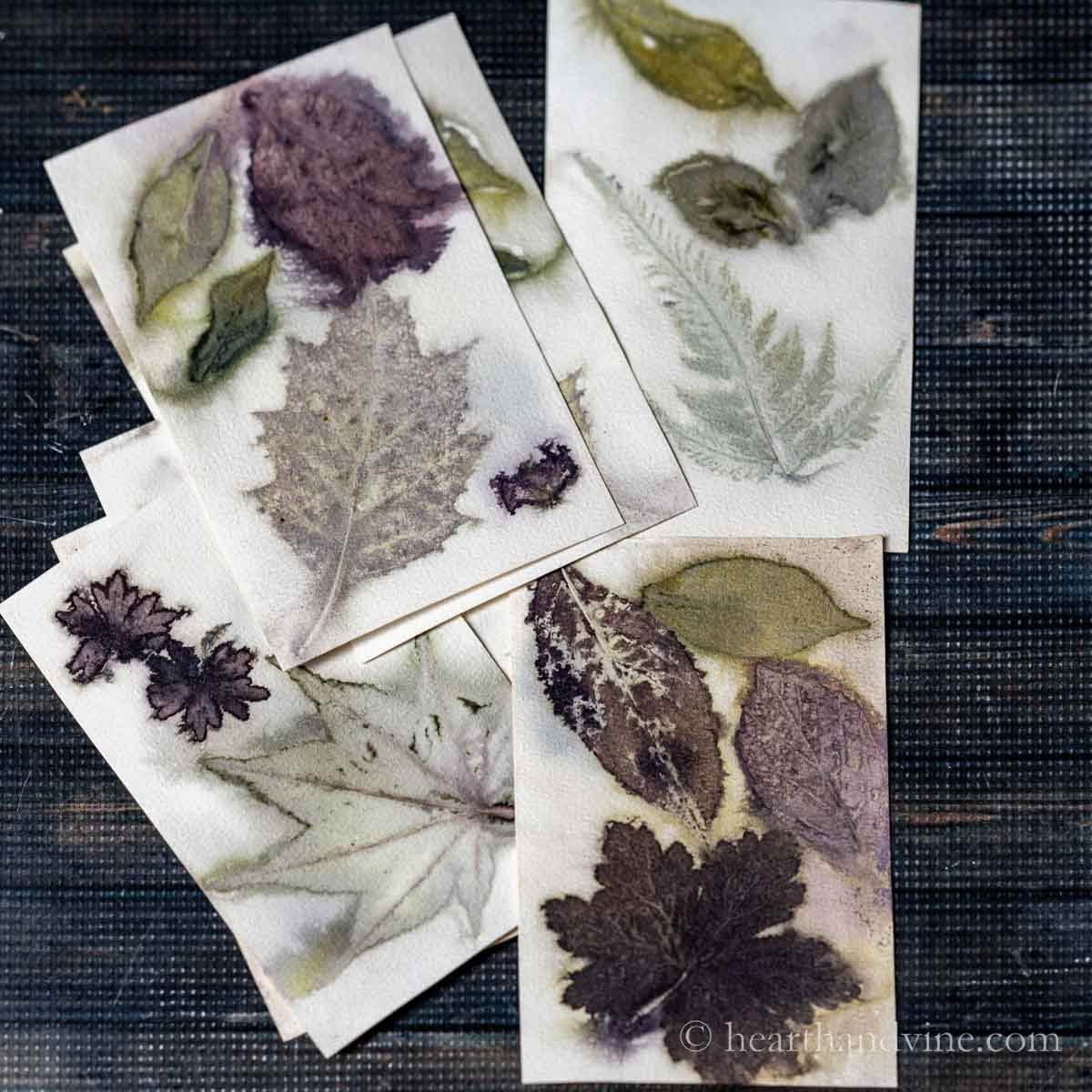 I tried eco printing on fabric and it was fun but I think eco printing on paper was even better. Just look at the outcome of this lovely craft.
This post contains some affiliate links (that means if you make a purchase after clicking a link, there's no additional cost to you, but I will earn a very small commission.) i.e. as an Amazon Associate, I earn from qualifying purchases. Click here to read my full disclosure policy.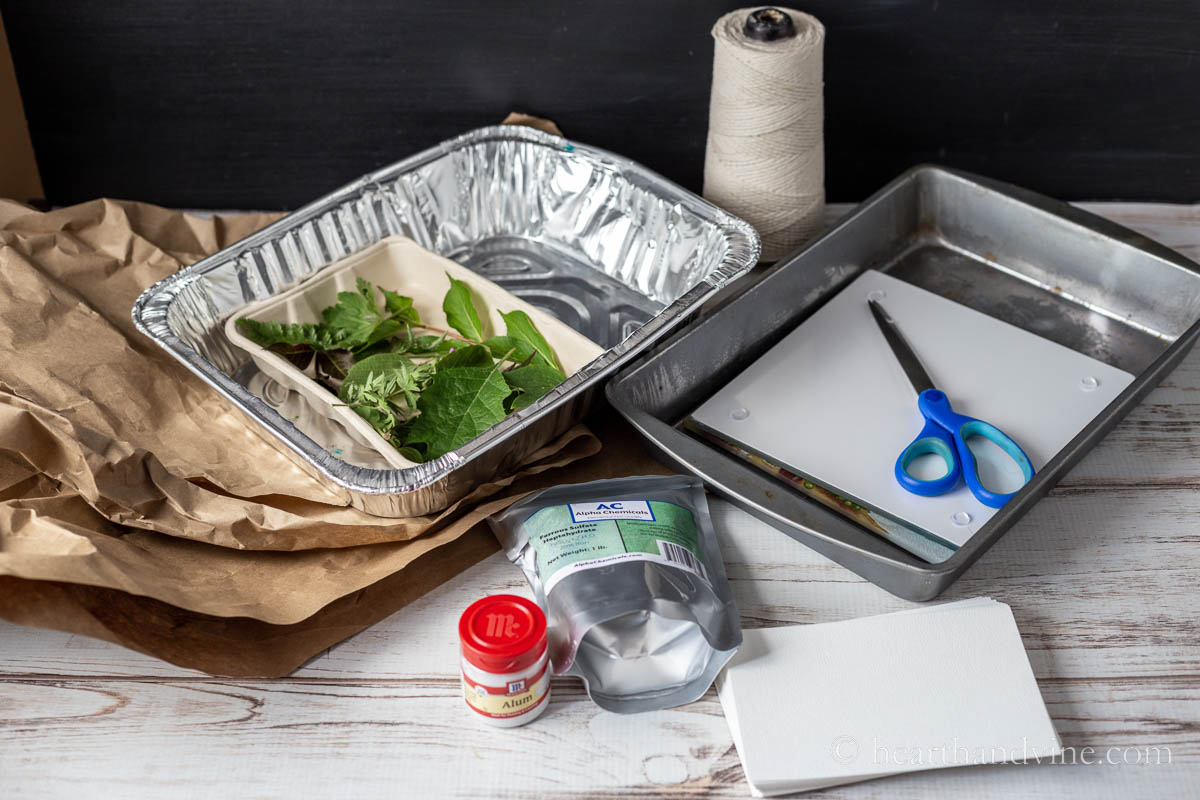 Supplies
watercolor paper or printmaking paper
alum
ferrous sulfate or homemade iron water
fresh leaves - those high in tannins are best
two glass trivets or ceramic tiles larger than the paper
brown paper sheets or pieces of fabric to separate the papers
twine or string
scissors
old roasting pan for crafting only - or an old pot
non-food craft bins for soaking paper and leaves
Safety Note:
You'll want to wear gloves for this project and work in a room that is well-ventilated or possibly outside on a hot plate. Make sure you know what plant material you are using.
Here's a link to a list of plants for reference. Most of these refer to eating the plant material. Still, they may give off toxic fumes that could be a problem.
How to Create Eco Prints on Paper
Collect your plant materials. Above is a list with labels of the leaves I used.
Good Plants for Eco Printing
Those that are rich in tannins are said to work best. Here are some that I used and a few I've read about that work well.
Maple
Sumac
Japanese Maple
Black Walnut
Oakleaf Hydrangea
Weigela
Mint
Eucalyptus
Rose
Birch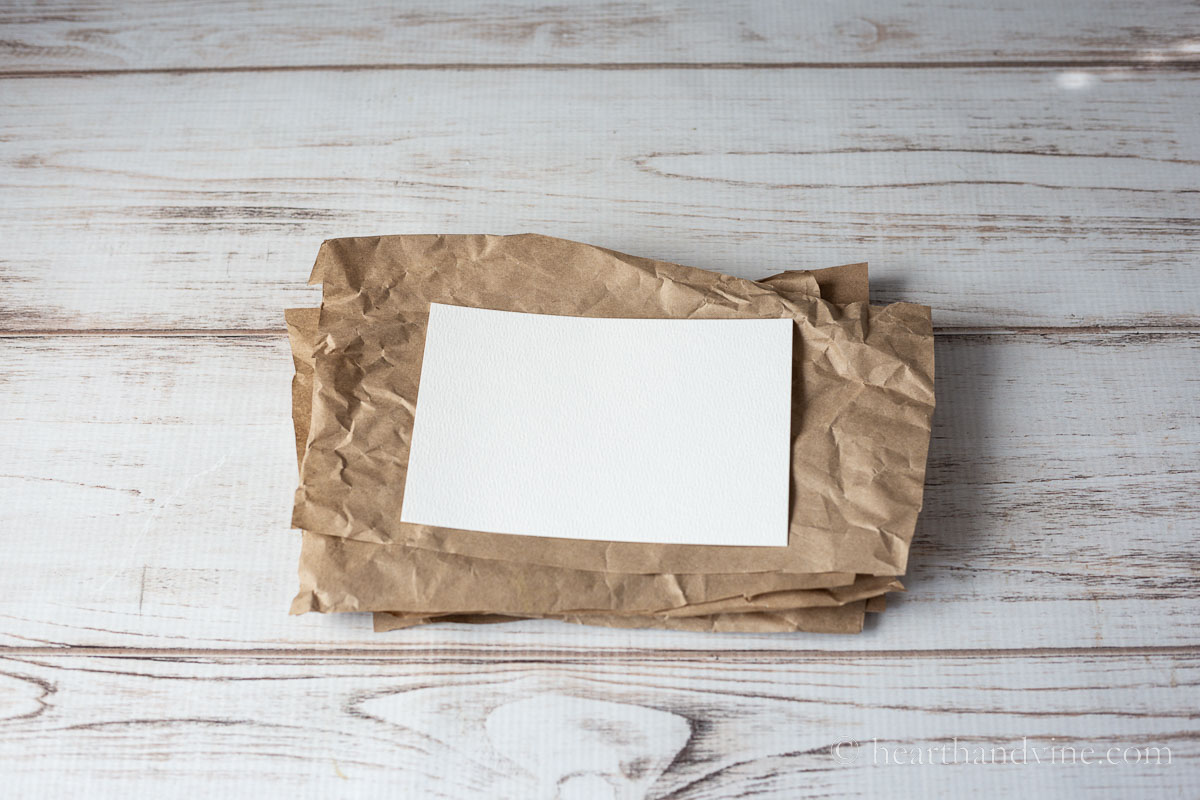 Cut up some brown paper to layer between the sheets of paper to prevent excess bleeding through.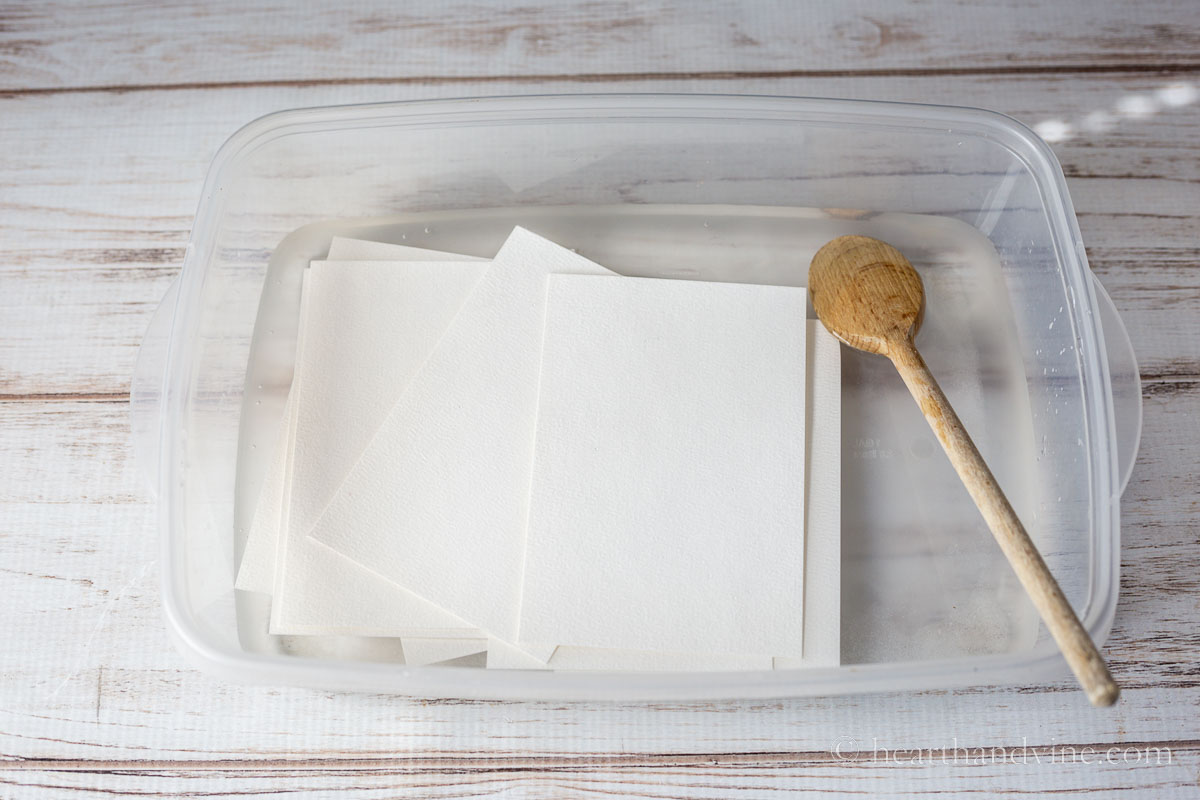 Soak your paper in a mordant. This will allow the paper to accept the natural dyes of the plant material. I used an alum and water solution. You can easily find alum in the spice aisle at the grocery store.
Next, soak the leaves in an iron mordant. I used a little ferrous sulfate with water that I purchased online in a foil pan. However, you can create your own iron water at home but it takes a week or two to make.
You also need something to hold the paper and leaves together. I used two glass trivets from the dollar store. However, you could use ceramic tiles or possibly wood scraps.
Place one of the sheets of soaked paper on the trivet and then arrange some of the leaves on top. Cover with another piece of paper that was soaked in the alum water.
Next use 1 or 2 sheets of the brown paper you cut as a buffer for the next set of papers and leaves.
Continue stacking paper, leaves, and brown paper to make a bundle.
Top with another trivet and tie the entire group together as tight as possible with string to ensure good contact.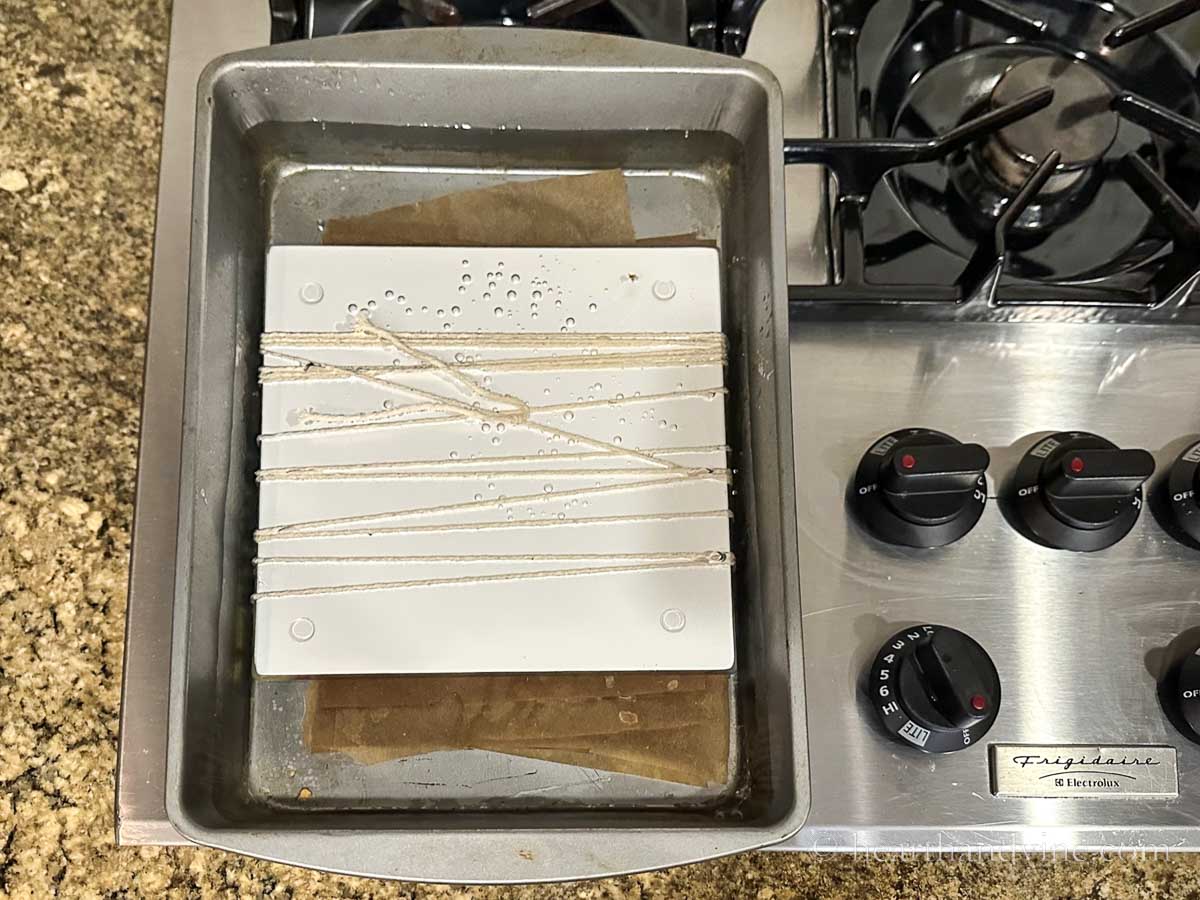 Next, you want to simmer the entire stack in enough water to cover on the stove. I used an old roasting pan. You could also use a large pot. However, this is something that you don't ever want to use for food or cooking in the future. A good place to find an inexpensive option would be to go to a thrift store and buy a cheap old pan or pot.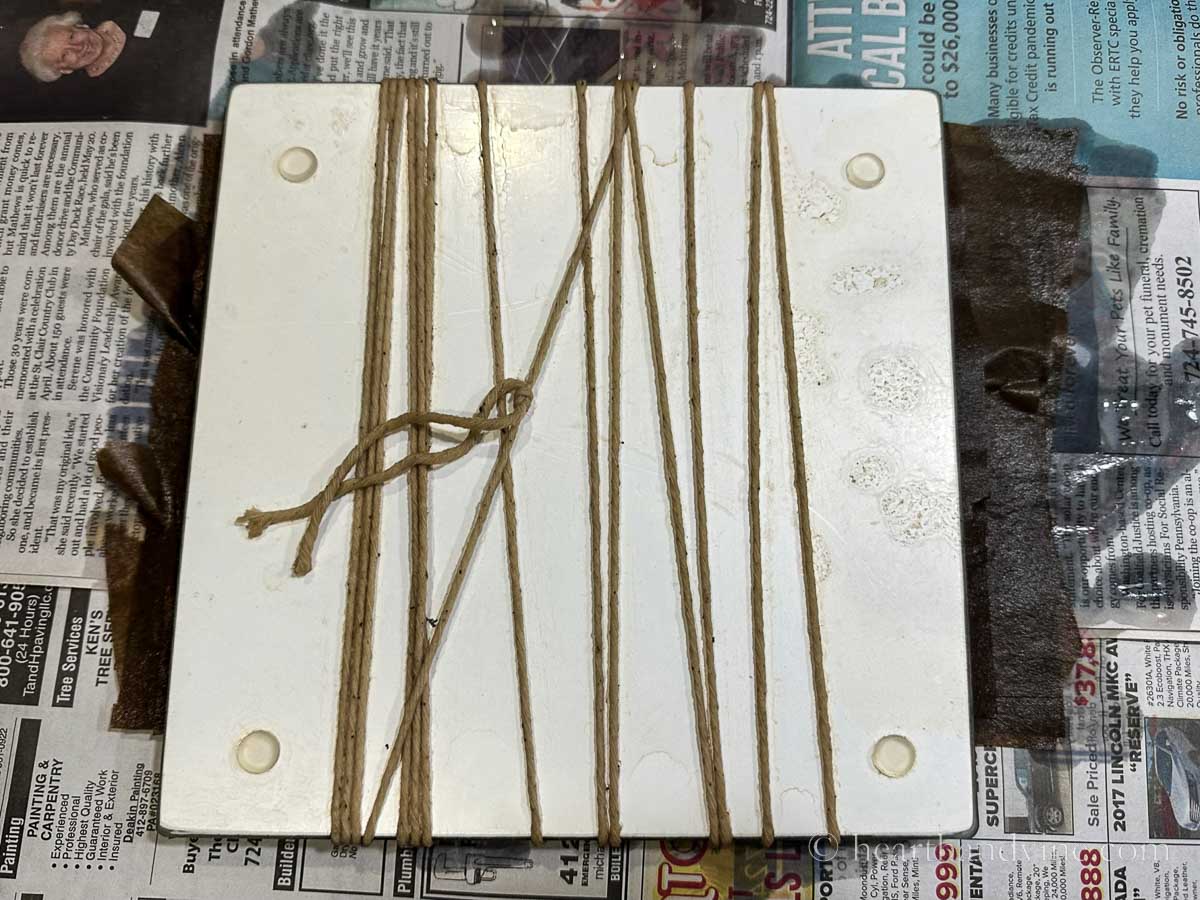 Lay your bundle on some newspaper or old towels to cool for a few minutes before cutting the strings.
The reveal is the most rewarding part. Above you can see some of the plant material still on the paper. This is actually the top piece of paper.
Here are all four of the arrangements I used. Each arrangement made two unique paper prints.
I hung them on some string to dry well but you could also lay them on some towels or newspaper.
Here are two of the cards that had the leaves sandwiched between them. Both are beautiful. The one on the left is the one where I placed the leaves faced down.
Once the papers dry they may curl a little. You can flatten them between some heavy books or use a warm iron with a piece of brown paper on top.
I love the way these turned out. I might try it again in the fall to see what happens with fall colored leaves.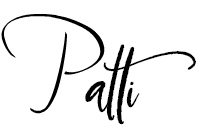 More Nature Printing Ideas
Eco Printing on Paper Tutorial
You won't believe the gorgeous prints you'll get with this fun tutorial that shows you how to use the dye in leaves to make beautiful printed paper.
Equipment
1 pair of scissors

Gloves

old roasting pan for crafting only

non-food craft bins for soaking paper and leaves
Instructions
Soak your paper in a plastic bin with water and 10 % alum mixed in. I used about 2 cups of water and 3 tablespoons of alum for about 15 minutes.

Soak your leaves in water and 1% ferrous sulfate or homemade iron water for 15 minutes.

Set the first alum soaked paper on the glass trivet or ceramic tile.

Arrange leaves on the paper.

Cover with a second piece of treated watercolor paper.

Next, add a sheet or two of brown paper as a buffer.

Repeat with a new card and leaf arrangement.

Continue with more paper and leaf arrangements.

Finish with another glass trivet or ceramic tile and tie the bundle tightly together with twine or string.

Set in an old non-food use roaster pan or pot covered with water.

Bring to a boil and then reduce the heat and simmer for 1.5 hours.

Remove from the water and let cool.

Cut the string and open the bundle to reveal your prints.

Set on towels or hang the paper to dry.

Upon drying the paper may curl. Flatten by covering the curled paper with brown paper and lightly ironing or set some heavy books on top.
Notes
Make sure the pots and pans you use to soak or heat the materials will not be used for food in the future. You can easily pick up some inexpensive pots/pans in a thrift store.
Know your plants. Don't use anything toxic or poisonous for this project.
Wear gloves and work in a well ventilated area or outside. You could also wear a mask.
Tried this project?
Tag @hearthnvine on Instagram