Enjoy the all the amazing health benefits of this super food spring crop with five favorite spinach recipes you can whip up in no time.
As kids many of us watched Popeye, and were told that spinach was the key to his super powers of strength. Well, today, we are still being told to eat our spinach and I for one love it. In fact, I've written several recipes containing spinach on this website. So today as part of our Tuesdays in The Garden series, with the theme "Spring Crops," I'm sharing five of my favorite spinach recipes, that you can utilize when harvesting this super food, cool weather crop.
It's readily available for purchase in both fresh and frozen options at just about any grocery store, but did you know it was easy to grow? And, spinach is a cold weather crop. That means you can get started on it outside about 4 to 6 weeks before the last frost date. If you don't know when the last frost date is for your area check out this handy zipcode tool.
Similar to other leafy greens, spinach can be planted and harvested in about 6 to 8 weeks from planting. Start by picking the outer leaves and move toward the middle, or remove the entire group.
Did you know that spinach has more protein per calories than beef? According to The New York Times, "a cheeseburger contains 14.57 grams of protein in 286 calories, or about .05 grams of protein per calorie; a serving of spinach has 2.97 grams of protein in 23 calories, or .12 grams of protein per calorie." In addition, according to this article in Prevention Magazine, spinach is one of 8 nutritious foods that have more iron than beef. And let's not forget that it is also a great source of fiber, calcium, and several other vitamins and minerals. You might even think of it as a multi-vitamin vegetable.
Have I convinced you that including more spinach in your diet is a good thing? Well, if I did, here are five of my favorite spinach recipes, to add to your list.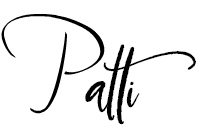 Five More Spinach Recipes