Growing and using basil is a must for any gardener who likes to cook. Basil is one of the most common and frequently used herbs. It is probably best known for its use in Italian cuisine, but it's also popular in Thai recipes.
Growing and Using Basil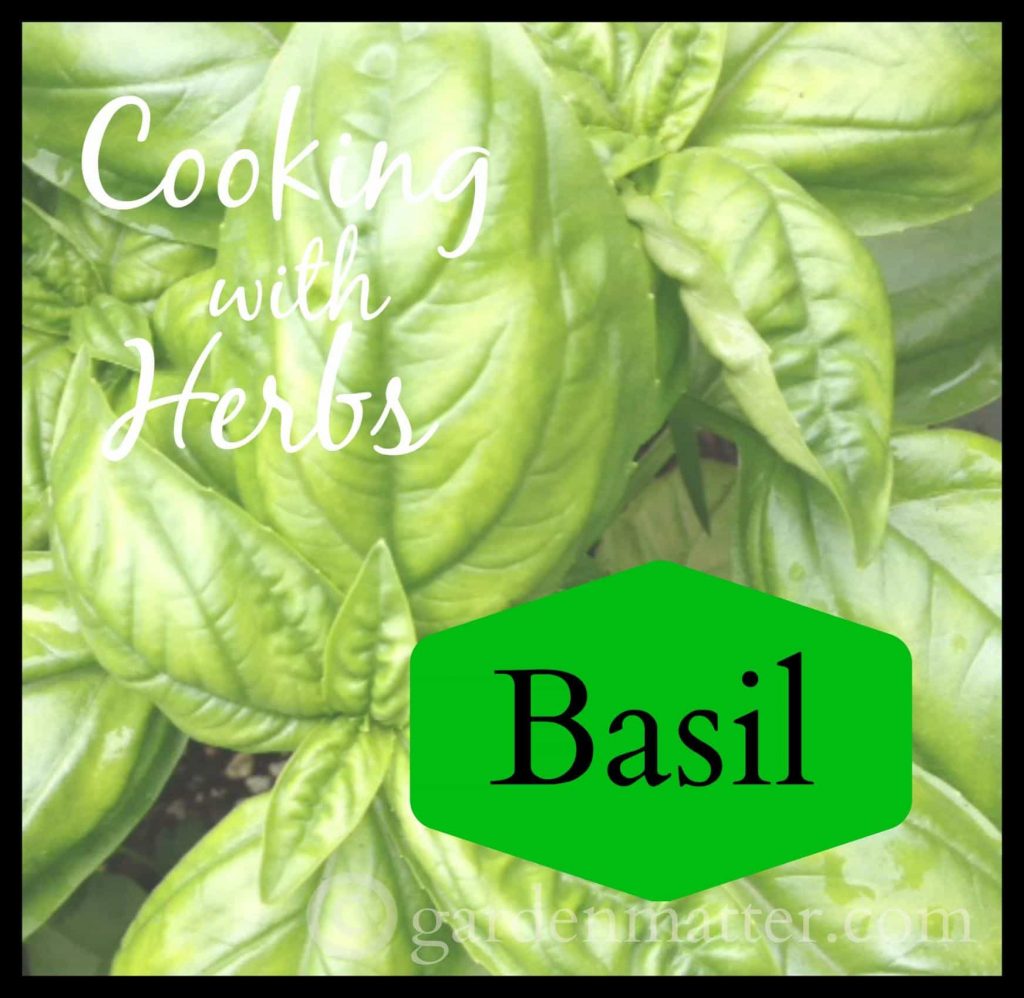 Growing Basil
While cilantro loves the cool weather, basil loves the heat. I grow basil from the seed starting indoors. It's very easy to grow, but I don't dare put it outside until June. I like to grow Genovese basil. It's a good performer with nice-sized leaves and great flavor. Lettuce leaf is even larger, but the flavor is a bit milder. However, like many plants, there is so much to choose from, such as lemon basil, purple basil (which makes a pretty flavored vinegar) and holy basil are just a few.
Harvesting Basil
Harvest your basil by cutting slightly above a set of leaves. This promotes outward growth and a bushier plant. Don't let it produce flowers. As soon as you see the flowers, pinch them off so the plant continues to grow, putting energy in the leaves.
Preserving Basil
Basil can be dried by laying on a screen that provides airflow, so that mold does not grow. Once dry, you can crush the leaves and place them in an airtight container or plastic bag. You can also freeze basil using the same method described in the last article on cilantro. Chop it up and place it into ice cube trays with a little olive oil or water. Once frozen, you can pop out the cubes and place them in a plastic bag and back into the freezer. This way you can easily grab one or two when you need it.
Cooking with Basil
When cooking with basil, it is best to wait until the recipe is almost done cooking or even finished. This delivers the best flavor, although sometimes I add some in the middle and the end of the cooking process. You can chop the basil or simply tear the leaves when adding it to your recipe. I like to make a "chiffonade," which is done by stacking several leaves on top of each other, rolling them up together like a tiny cigar, and slicing thinly. You end up with ribbons of basil, which works well cooking and looks pretty as a finishing touch.
Recipes
Here are two of my go-to basil recipes: