The top 10 posts of 2016 from Garden Matter are listed here. These are the most popular posts and many you won't want to miss.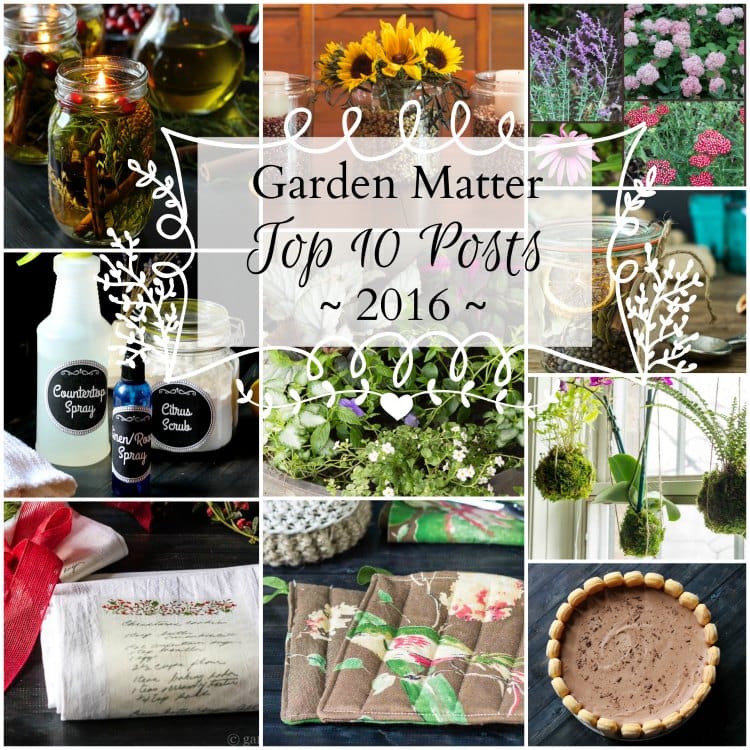 Happy New Year!
As you can see this post is coming out on a Monday. For 2017, Garden Matter will be posting on Mondays, Wednesdays and Fridays. Mondays will be dedicated to garden-related posts. On Wednesdays you will find more projects, including DIYs, decorating, and crafts, including this month's $100 room makeover event starting this Wednesday. Fridays will wrap up the week with great easy recipes, and posts about entertaining family and friends.
I hope you are all as excited as I am to begin this new year creating many beautiful home and garden projects that will make your hearts sing.
For now, here's a look back on 2016 and our readers top 10 posts.
Top 10 Posts of 2016
#1 Mason Jar Oil Candle Lamp -
This was a holiday favorite, however I think you could adapt it and make one any time of year by changing up the plant material depending on what is in season.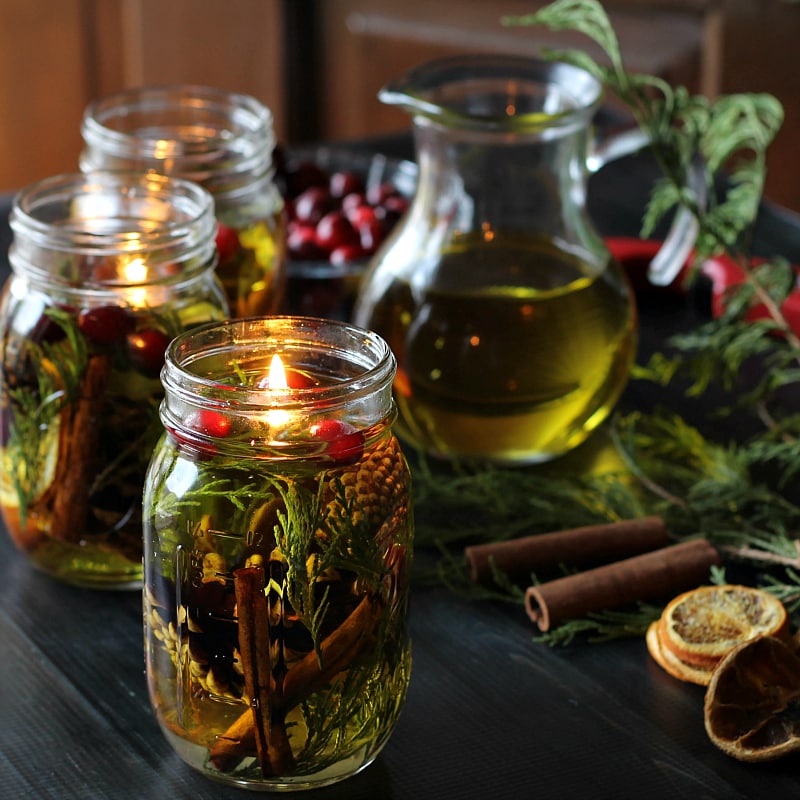 #2 - Decorating with Apothecary Jars -
An easy decorating trick that can also be adapted with different types of flowers and filler. Dollar store beans, rices and other grains would work great in this application.
#3 - Ten Long Blooming Plants You'll Love -
A great list for those of you looking for more plants that bloom for more than just a few weeks.
#4 - Spring Cleaning Never Smelled So Good -
Recipes for basic cleaners using essential oils so that you can enjoy the smell as you clean.
#5 - Favorite Shade Loving Plants -
Plants I use year after year in this large planter on the front porch.
#6 - Simmering Potpourri -
Super easy gift giving at any time of year to make your house smell all warm and cozy.
#8 - Handwritten Family Recipe Tea Towel -
Transfer a loved ones recipe, poem or note onto a tea towel for a lasting gift.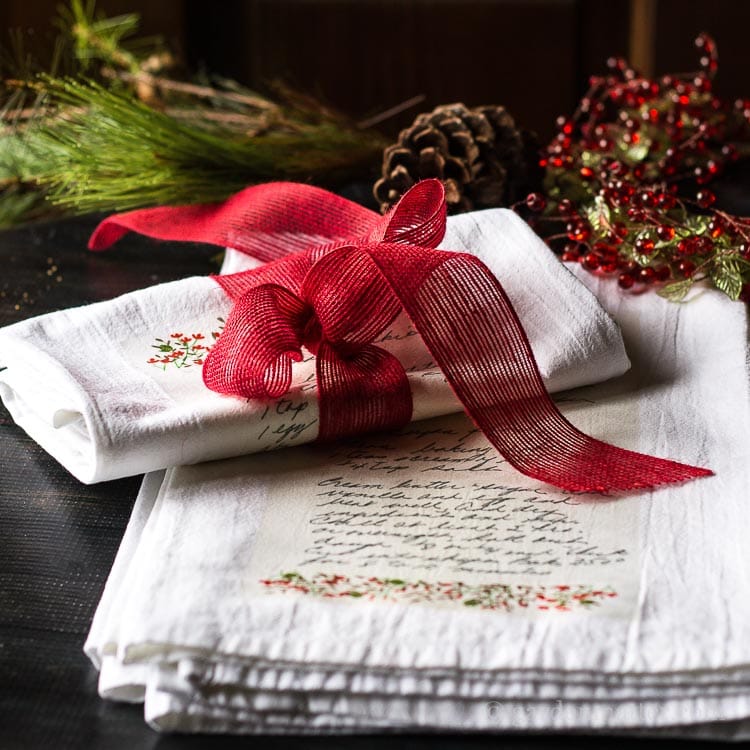 #9 - How To Make Potholders -
Pick a pretty fabric that goes well with your decor or someone you love and make these easy potholders.
Thanks again for all your lovely comments and support in 2016. I hope you will continue to enjoy Garden Matter, and will stop by often to see what's new and share your own ideas.