These paper cherry blossoms are easy to make as part of your spring decor. Set them in a vase on your spring mantel or anywhere in the house that you want a little springtime cheer.
Nothing says Spring more than spring blossoms. This year my spring mantel is super simple. I have the moss wreath previously posted and the paper bird garland. The last additions are two simple paper cherry blossom branches in glass bottle vases.
Making Paper Cherry Blossoms
Supplies
Tissue paper - white and pink
White glue - Tacky glue, Elmers or Hot glue
Scissors
Cut squares of the tissue paper. No template is needed. You don't have to be exact here.
Fold the pieces of tissue paper on the diagonal to make a triangle. I used two pink and a white square of tissue paper sandwiched between the pink. Feel free to experiment here. Use different shades of pink or consider making each blossom different.
Use scissors to round off the edges. I think this makes the cherry blossoms look more flower-like. However, you could skip this step and have more pointed petals.
Next, pinch the bottom of the middle of the triangle and twist to hold the shape. Then pull apart the layers and fold or crinkle them to give them a more natural shape.
Glue the blooms to the buds or anywhere along your branch or twigs. Depending on the glue you may need to hold the flower to the branch for a minute to get it to stay attached. You could also use a hot glue gun but you'd need to be careful you don't burn your fingers.
Display your paper cherry blossom branches in a vase alone or in a group.
A simple spring mantel with moss, birds, and blossoms. All the things that scream Spring!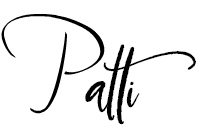 Print
How to Make Cherry Blossoms
Enjoy this easy tutorial that shows you how to create a faux cherry blossom branch for your spring decor.
Materials
Pink and white tissue paper

White glue

Small wood branch
Instructions
Cut small squares of pink and white tissue paper. about 2 inches square.

Place one white square between two pink squares.

Fold on the diagonal to create a triangle.

Trim the corners in a rounded shape.

Pinch the bottom of the middle of the triangle and twist to hold the shape.

Open the papers and pull them apart, bend the tops and crinkle each piece to make them look a little natural.

Glue the bottom to a bud or anywhere along the branch.

Display in a vase or bottle.
Notes
You could cut out some small leaves of green tissue paper and add them to the branch.