Enjoy this group of simple fall mantel ideas that can be made at home and put together for a beautiful warm and cozy autumn space.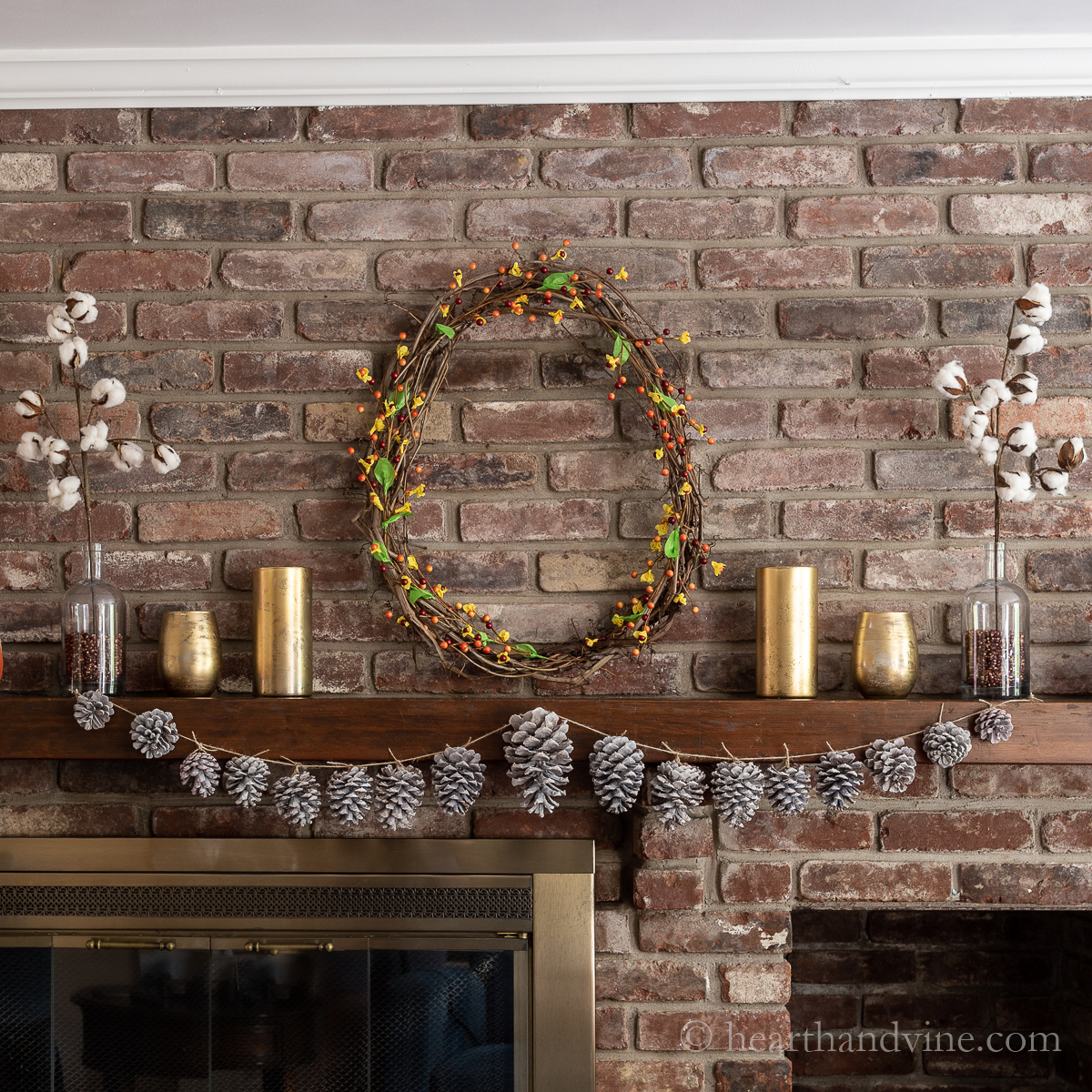 I've been sharing some of these easy DIY fall decorations for the last few weeks and now they've all come together to adorn our family room mantel.
The center stage is an easy DIY autumn wreath. I was going for the look of natural bittersweet vines that are gorgeous in the fall. The result is not exactly the same but similar, and offers lots of fall color to brighten the space.
Every mantel needs a garland and this faux bleached pine cone garland is perfect for fall. It's actually a whitewashed effect. Much easier than working with bleach.
Primitive fabric pumpkins flank one end of the mantel. Super easy and give the mantel a casual cozy feel with rich warm autumn colors.
The gold mercury candle holders look great next to the wreath and add a bit of glam as well as a warm glow. They were so inexpensive and easy to make.
The painted birdhouse gourds are an old project. However, I think they did a good job anchoring the right side of the mantel and always look great in the fall.
Finally, for a little light and height, I added a couple of cotton stems in bottles that were filled with dark popcorn.
Warm and cozy with lots of autumnal hues, these fall mantel decorations look great together. They could also be placed in any number of ways around your home. In the entry, on a table or dining buffet, as part of your fall tablescape, or on any accent table.