Be inspired by this fun list of unique container garden ideas. Unusual planters can add whimsy and fun to your indoor and outdoor decor.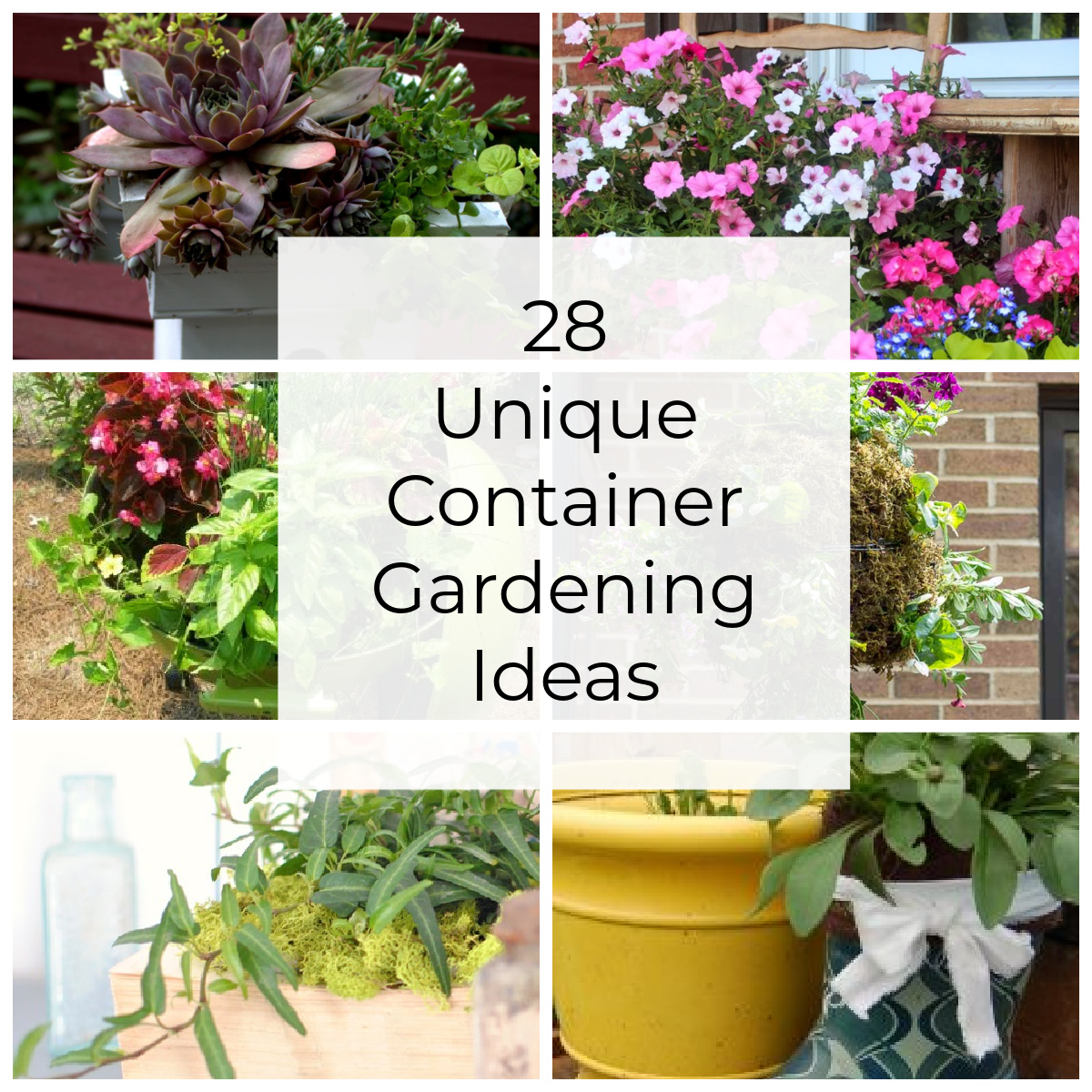 I've rounded up several unique planter ideas to inspire you this season. Perfect for the patio or for providing visual interest anywhere in your landscaping, there are so many, from fun and whimsical, to fancy and practical.
These out-of-the-norm planters, add tons of texture, character, and whimsy to your garden, and most are very affordable, if not free. Many are repurposed items, that you probably have in your basement, shed, or garage.
More ideas that you can put on your list, for the next time you are out antiquing or checking out the flea market and local garage sales.
Fill them with your favorite ferns and foliage plants for areas with shade or bright color annuals such as lantana, petunias, and geraniums for sunny spots. Some of them would even work well with vegetables such as tomatoes, peppers, and other small plants.
28 Unique Container Gardening Ideas
Let this fun list of unique planter ideas, many complete with drainage holes, inspire you to create a beautiful flower planter with something other than your standard terra-cotta pots.
Next time you clean out your basement, garage, or Aunt Sophie's house, consider re-purposing an item or two to plant some pretty flowers in.