Enjoy this list of nine summer salad recipes that are super easy to make and will appeal to a large group of people.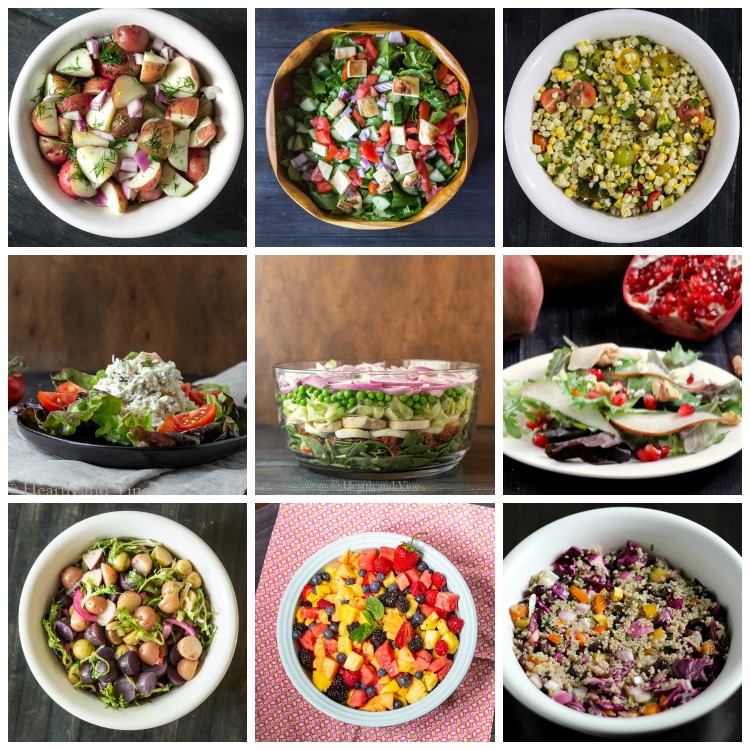 Summertime is a busy season for picnics, pool parties, graduations and get-togethers of all kind. Why not bring a healthy and flavorful salad as a contribution to the event?
Today I'm sharing nine of my favorite summer salad recipes I've made for my extended family. We often get together for holidays and birthdays. I can tell you that a big tasty salad is always welcome.
Click Here to Save to Pinterest!