Learn how to make a beautiful alcohol ink washer necklace in no time. Each one is a work of art and is incredibly easy to create.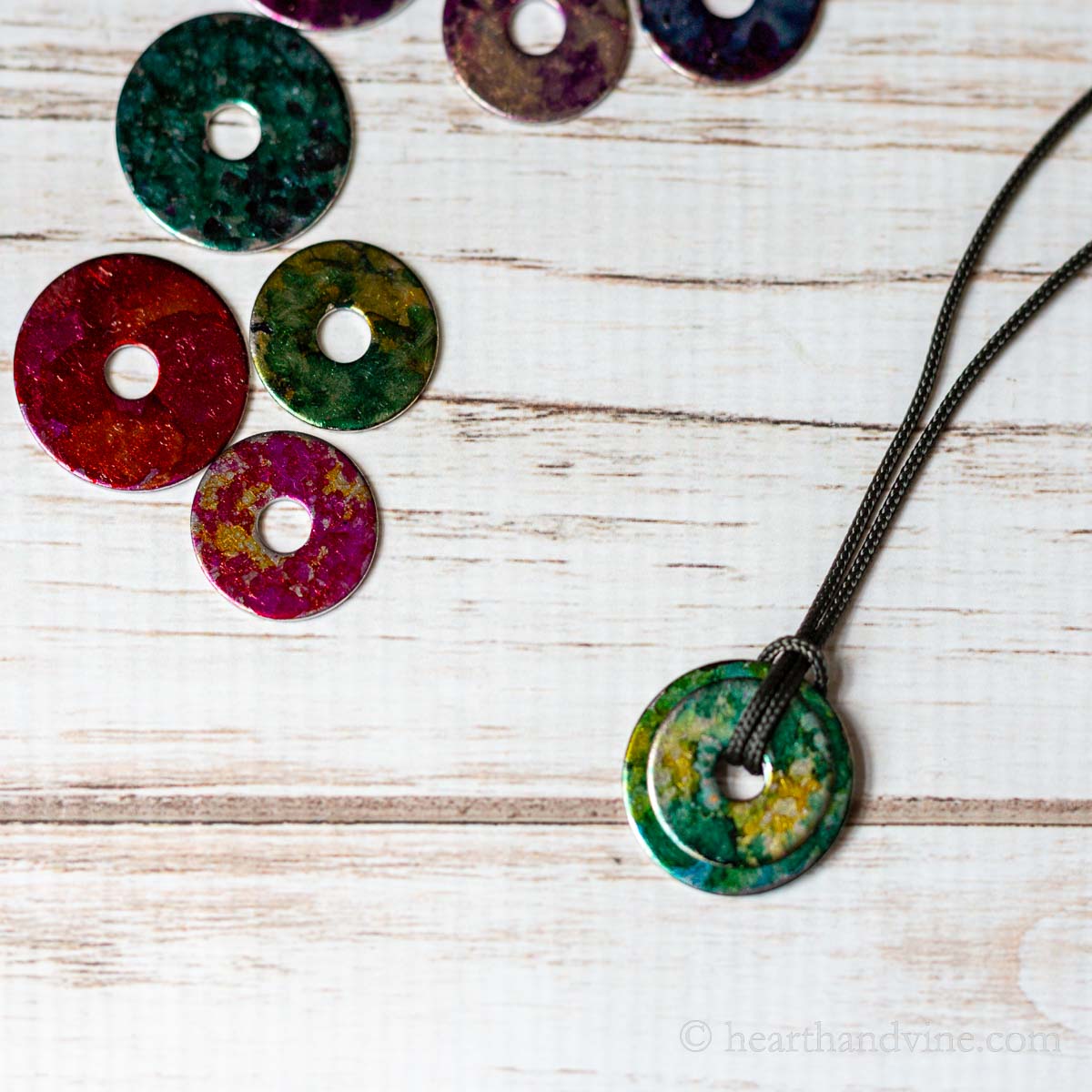 I've made many projects with alcohol inks. (see list below) The thing I love most about them is how unique the look is every time you work with them. Also, you basically can't go wrong as they always come out looking beautiful.
I hadn't tried making washer necklaces yet. But I have used alcohol inks on metal tins so I know these would turn out beautiful.
This post contains some affiliate links (that means if you make a purchase after clicking a link, there's no additional cost to you, but I will earn a very small commission. ) i.e. as an Amazon Associate, I earn from qualifying purchases. Click here to read my full disclosure policy.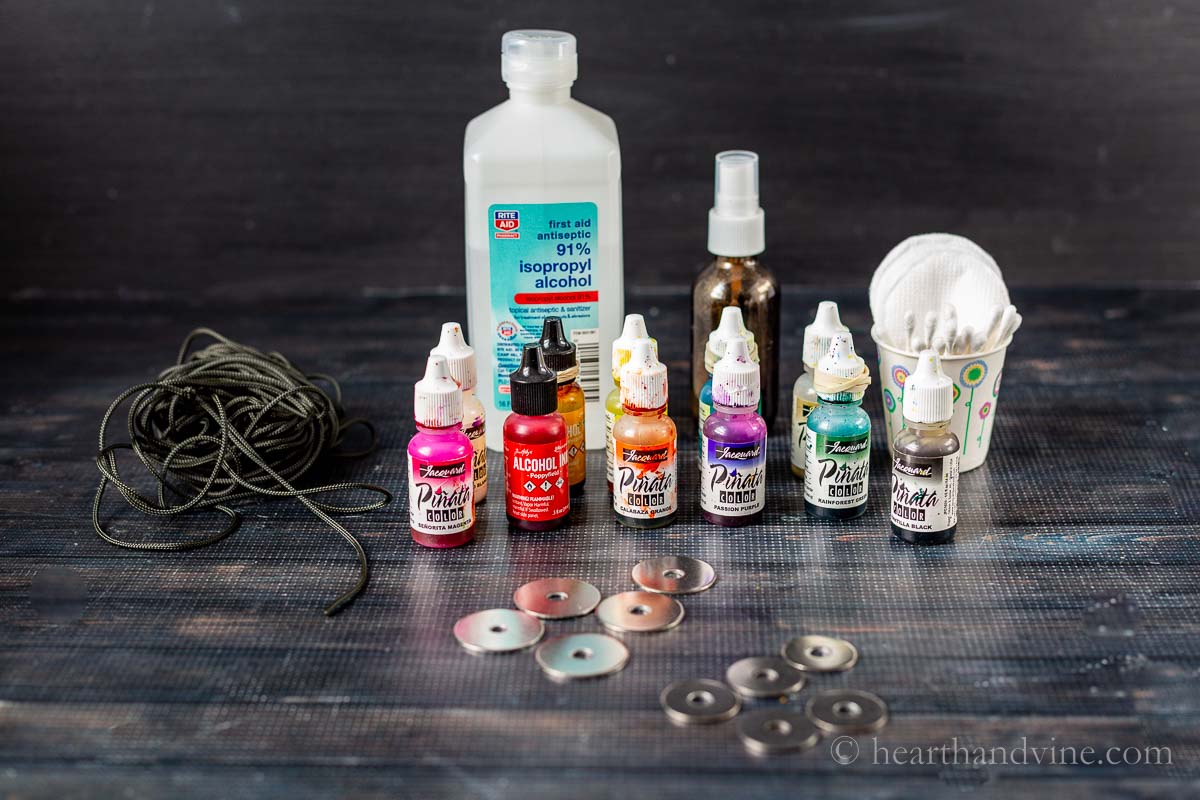 What You'll Need
Two different size washers
Isopropyl alcohol - > 90%
Cotton swabs and pads
Small fine mist spray bottle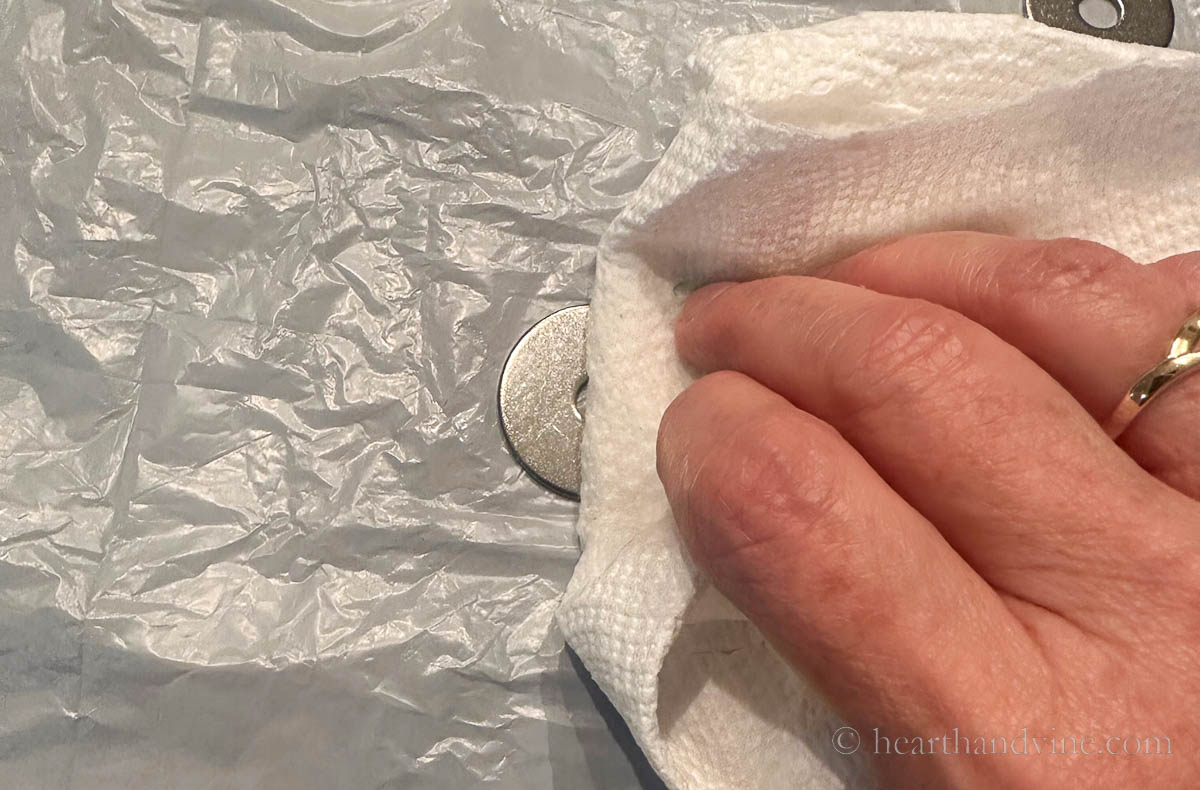 How to Make an Alcohol Ink Washer Necklace
Start by wiping the metal washers with isopropyl alcohol (rubbing alcohol) to remove any dirt, grease or debris. You'll want to do this with both the larger and small washers.
Next, start playing with the inks.
Drop a few colors around the washer. Here I used purple, blue, and a blue-green color.
Take a cotton swab and dab color all over the washer.
Note: You may want to wear gloves as the inks are messy. You can remove it with the rubbing alcohol but it's pretty rough on your hands.
Continue to add more as you like.
Try spraying a little isopropyl alcohol on top and watch the color disperse and create a pretty texture.
You can also let the colors meld and flow into each other.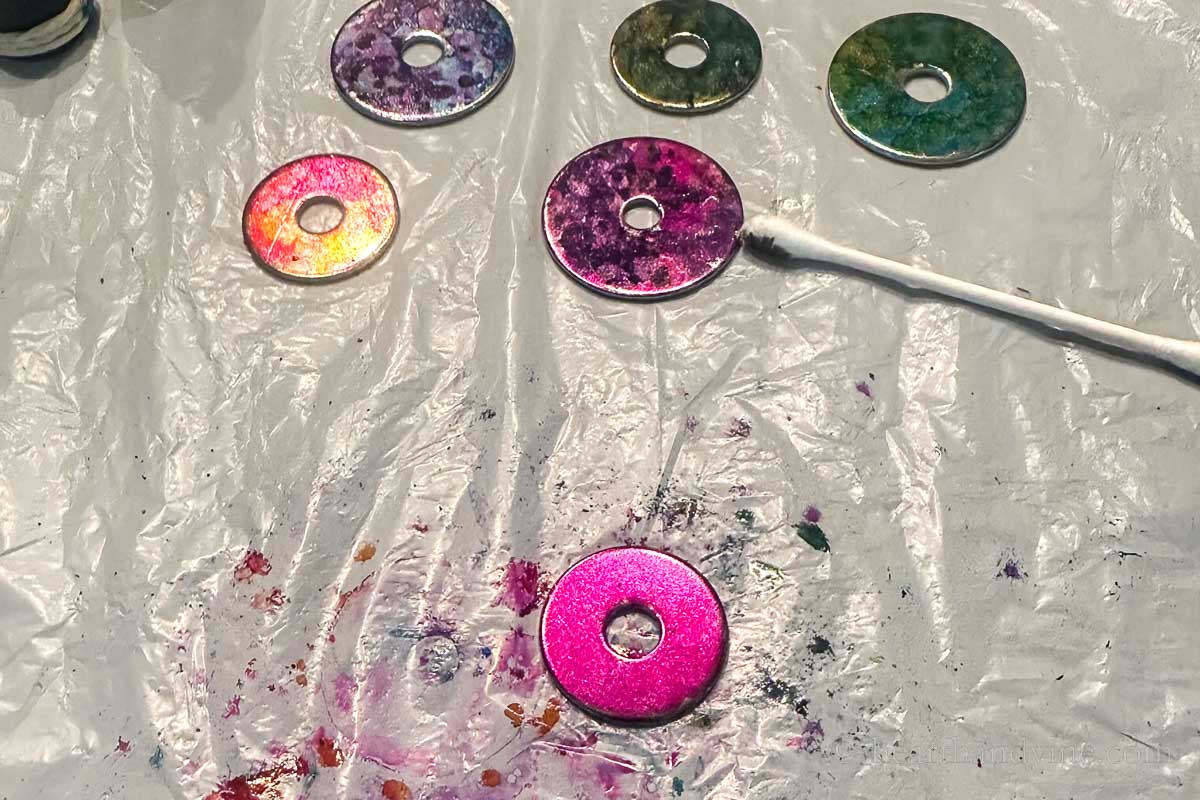 Or completely cover the washer with one color. Then add more or leave it as is.
If you hate it, simply wipe the ink all off with a paper towel and some isopropyl alcohol and start over.
When you are finished allow the washers to dry for several hours or overnight.
Then use some spray varnish to protect them. Follow the directions and be careful not to get too close. You could also use a brush on varnish or resin for the top.
After the varnish is dry you can use any kind of cording you like to finish the necklace. Cut a piece a little longer than you think you'll need.
Fold it in half and thread the loop from the top of the two washers. Then thread the ends through the loop and pull. (see the images above)
I just tied mine in at the back of my neck. However, you could add necklace clasps or "findings" to the ends that you can find in a craft store. Some are called cord ends, some lobster claws etc. Here's a basic video showing you one way to add a clasp to the ends of the cord.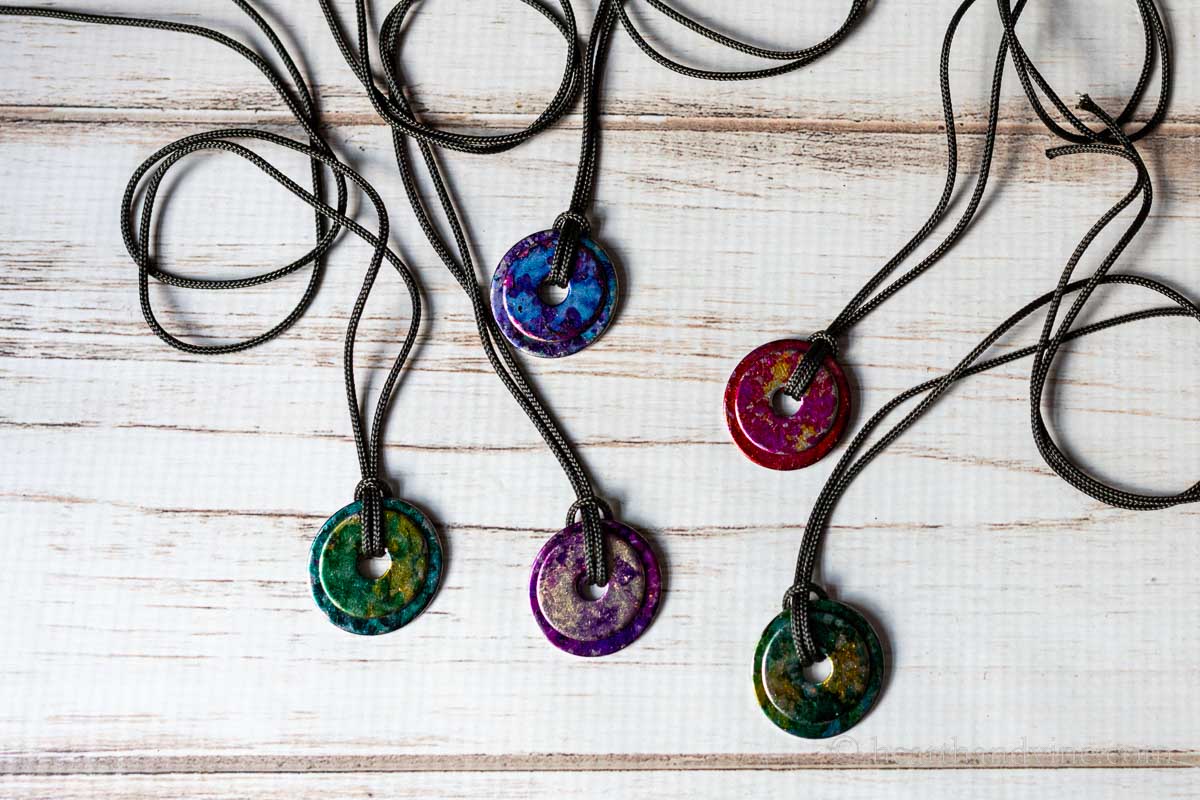 They are so pretty and look even more vibrant when they catch the light. It's just another fun project to spend an afternoon creating with some great music or share it with a friend.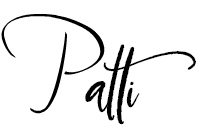 More Alcohol Ink Projects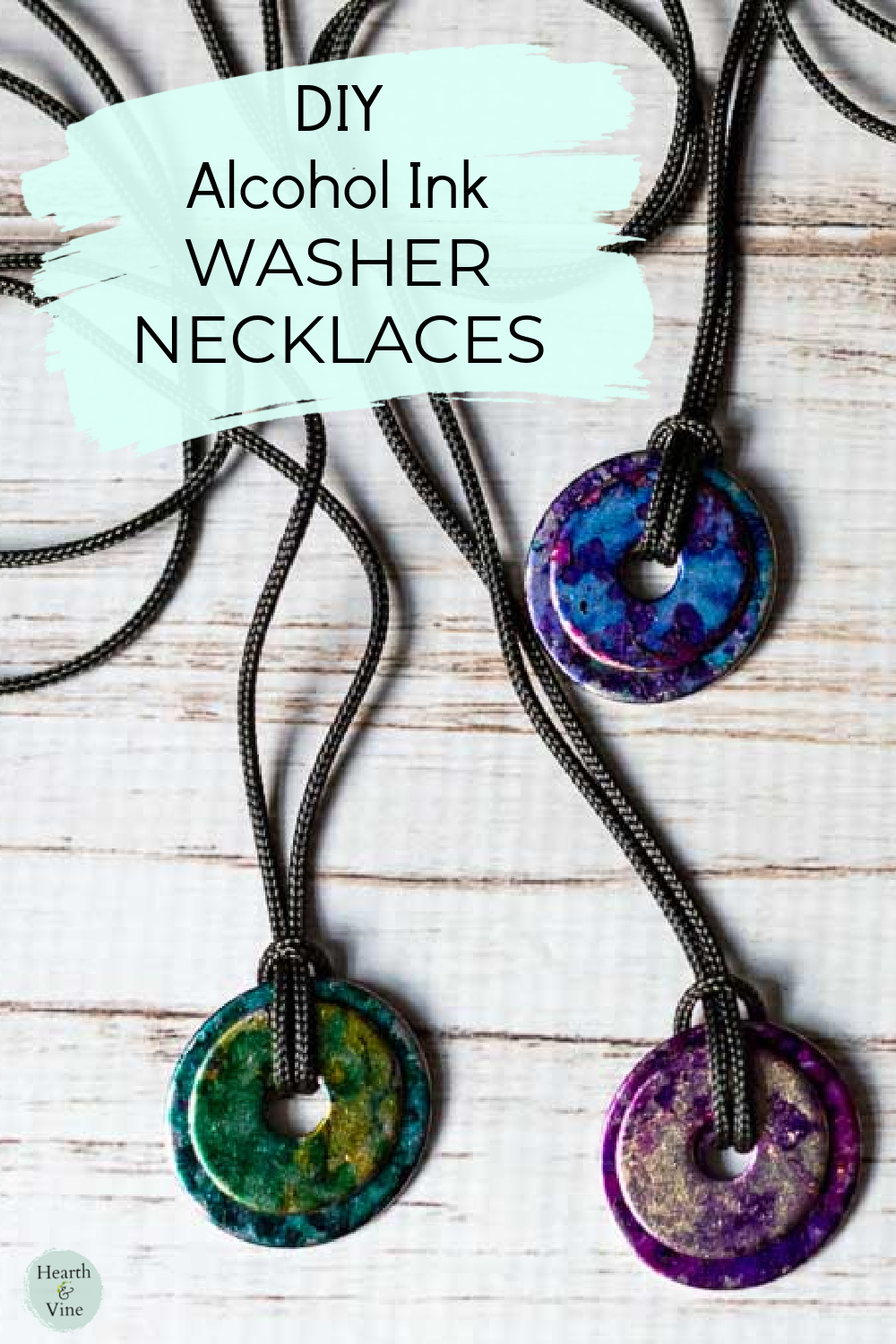 Print
Alcohol Ink Jewelry with Washers
Learn how to make alcohol ink washer necklaces with hardware store washers. It's so fun and incredibly easy to do you'll want to make more and more.
Equipment
1 pair of scissors

protective spray coating
Materials
1

large metal washer

approx. 1 1/4 inches

1

smaller metal washer

approx. 1 inch

cotton swabs and pads
Instructions
Cover your work area with plastic. You may also want to wear gloves because this is a messy project.

Wipe the washers with rubbing alcohol. (isopropyl alcohol)

Start placing a couple of drops of alcohol ink on the washer.

Use a cotton swab to dab the color around. You can also place ink on a cotton pad and dab it onto the washer.

Try a light spray of rubbing alcohol on top to see how it disperses the colors.

Continue to play around with the inks until you reach a look you like.

If you hate it wipe it all off with a paper towel and isopropyl alcohol and start over.

Once complete allow the ink to dry for several hours or overnight.

Next give it a couple of coats of varnish spray, waiting at least 30 minutes between coats to protect the ink from scratches or chipping.

Finish by placing the small washer on top of the large washer.

Cut the cording to the length you want the necklace to hang.

Fold the cord in half and thread the folded end through the washers from the top.

Then thread the ends through the loop and pull tight.

Tie the cord around your neck and enjoy.
Notes
You can use any kind of cording you want to hang the washers.
You could also add a charm or bead to the cords at the top of the washer. However, you'll need to make sure that your bead has a large enough hole or that the cords are thin.
You could also add some fasteners to the ends for a more professional look. However, I just tied mine.
The isopropyl (rubbing alcohol) should be greater than 90%.
You can use a resin or brush on varnish instead of the spray varnish.
When using the spray varnish make sure that you don't get too close to the washer.
Tried this project?
Tag @hearthnvine on Instagram