Be inspired by 7 different container gardening ideas including flowers for sun, shade, hanging planters and more.
Whether you are creating your own hanging flower baskets or filling some beautiful urns and pots on your porch or patio, looking at other creations is a great way to be inspired.
Container Planter Ideas and Tips
I love to get my hands on plants and start creating beautiful flower container gardens as soon as they are in the store. However, that may mean having to cover them if there is a frost warning.
For now, I'll be looking at Pinterest and other gardening sites for inspiration and I hope that some of the ideas listed below will be an inspiration for you.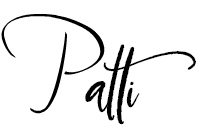 7 Inspired Container Gardening Ideas
Be inspired by this list of 7 container gardening ideas. Combinations for sun, shade, unusual hanging planters, and an herb garden.