Learn how to make a cornucopia with grapevines from the backyard. Perfect as a centerpiece for your Thanksgiving table this season. Fill it with fruit to share or decorative pumpkins, Indian corn, and gourds.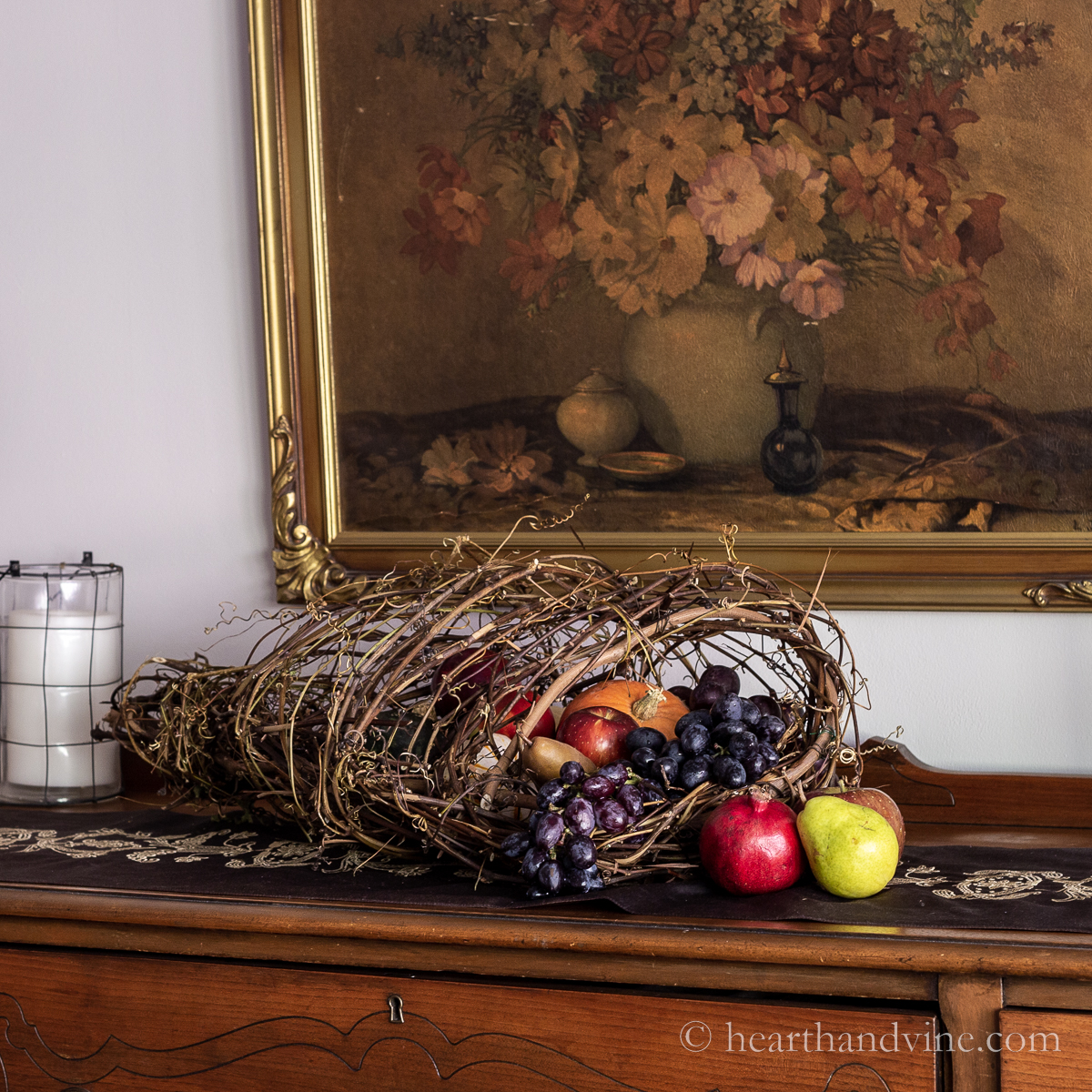 That's right. I still have grapevines growing on the property. I've made many grapevine wreaths, a pumpkin, and a grapevine sphere. This time I'm making a Thanksgiving cornucopia centerpiece with the grapevines.
Here are all the grapevines I cut down from our property.
Creating a Cornucopia from Grapevines
To create your own cornucopia aka horn of plenty, start with some of the thicker vines and created a circle using wire to attach the end to the rest of the vine for the cornucopia opening.
Then attach two more thick vines at an equal distance to the circle and gather the three vines at the end to create a cone shape.
Then start wrapping thinner vines around the entire cornucopia cone shape, weaving them together to keep them in place.
When you have finished you can cut the vines from the end of the cone.
How to Style Your Cornucopia
Fill the cornucopia with fresh fruit and fall produce such as apples, pomegranates, pumpkins, squash, and decorative gourds.
Or stick to artificial fall pumpkins and gourds. Consider adding other traditional autumn decorations such as Indian corn.
Place your grapevine cornucopia on the buffet or use it as the centerpiece for your Thanksgiving table.
Simple and natural, this DIY cornucopia basket is a great symbol of abundance and a bountiful harvest that you and your family can enjoy at this year's Thanksgiving holiday dinner.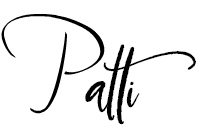 More Easy Thanksgiving DIY Ideas
Print
Thanksgiving Cornucopia Craft
Repurpose wild grapevines into a beautiful Thanksgiving cornucopia for the table or buffet this holiday.
Equipment
Pruners, pliers, wire cutters
Materials
Wild grapevines from the yard

Craft wire
Instructions
Cut as many grapevines as you can.

Strip the leaves.

Use some of the thicker vines to create the base.

Make a circle and use some wire to hold it together leaving some of the vine untouched.

Next, add two more vines to the circle creating a cone shape.

Then add more and more vines around the cone shape, weaving them over and through existing vines to hold their shape.

Trim any excess or wayward vines.

Fill the cornucopia with fresh and/or faux fall decorations such as gourds, pumpkins, and squashes. Also, add some fresh fruit to serve to your guests after dinner.
Notes
Give the vines a good spray with the hose to remove any unwanted pests or debris.
If you don't have access to vines consider buying a grapevine wreath and deconstruct it to make a small cornucopia.