I've gathered over 60 of my own creative homemade gifts to inspire you for the holidays. Don't you agree that there is nothing better than giving a handmade gift from the heart.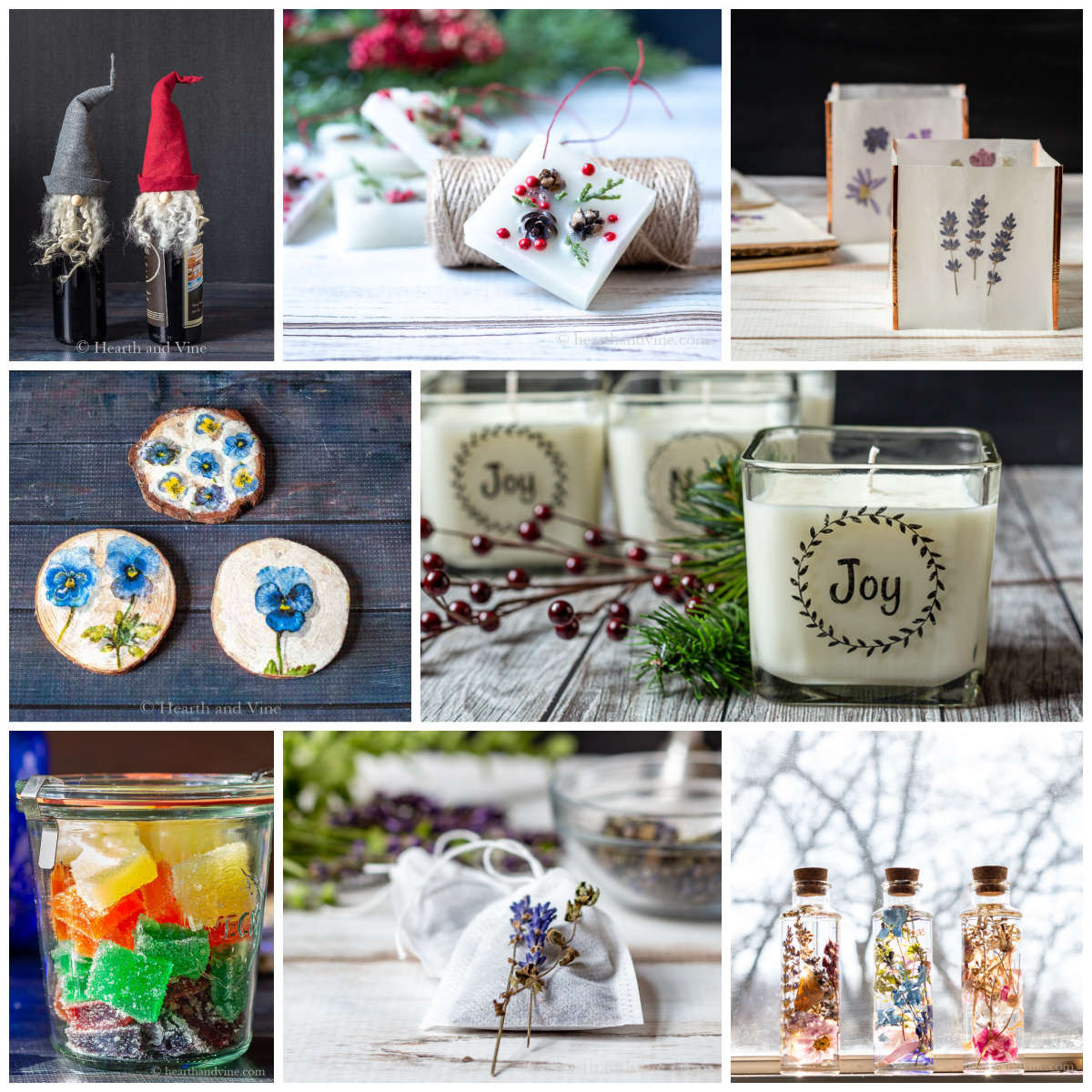 It's that time of year again when we start thinking about what gifts to give our loved ones. If you're looking for something a little more personal than store-bought, why not try making a homemade gift?
With a little creativity and effort, you can give a unique and thoughtful present that will be cherished for years to come.
I've created so many DIY gift ideas over the years and put them together in one handy spot to make your holiday gift-giving easier. These are some of my absolute favorites so you are sure to find something for everyone on your list.
They include simple sewing projects, craft ideas, like coasters and soaps, plus so much more. Each project includes an easy-to-follow tutorial to get you started.
65 Creative Homemade Gifts For The Holidays
No matter your budget or crafting skill level, there's sure to be a homemade gift idea in this collection that's perfect for everyone on your list. I've also included a few DIY decorating ideas to add a festive touch to your home decor.
What do you think? Are you ready to get started on your own creative homemade gifts for the season?