This laundry room makeover is part of the $100 Room Challenge and shows you how to clean up, organize and decorate an entire room for less than $100.
Maybe you are wondering why I would want to makeover our laundry room. Besides the obvious mess that occurs over the years of living in the same house, this is actually the first thing we see when we enter our house. This eyesore can't be good for feng shui.
I have joined in on the January challenge for the last four years. My first experience with the challenge was working on our Master Bedroom Makeover. Then I participated again with a much needed Home Office Makeover. Last year was a fun and productive Guest Bathroom Makeover.
All of our rooms still look great although my office is a little messy again. And, for under $100 I couldn't be more thrilled.
Stop back every Wednesday this month to see my progress and the work of all the other talented people joining the challenge listed below this post.
What to Jump Ahead?
Week 2 - Cleaning and Painting
Week 3 - Organizing and Space Planning
Week 4 – Decorating a Laundry Room
Week 5 - Final Reveal
Laundry Room Makeover Before Pics
As I mentioned this is the room that we see when we enter our home. It sits just off the kitchen and has a door leading to our garage.
However, we are not the only ones who see this room as our family often enters through the garage for parties too.
The only thing we have done to this room prior to this makeover is to have the same flooring installed here as our kitchen when we remodeled it in the fall of 2018.
The walls, woodwork and trim all need to be painted.
This corner area is a mess and it's not very practical, so I'll need to work on some space planning after I get rid of the clutter.
The room is a nice size and I love all the natural light that comes in from the window. However, I know I'm not using it wisely.
Unfortunately, $100 does not allow for any new appliances, but I'm going to do my best to get this place, cleaned, organized and add a few decorative elements to pull it all together.
Don't forget to stop by next week and every Wednesday this month to see my progress and the work of all the other challenge participants.
It just might inspire you to tackle a room of your own.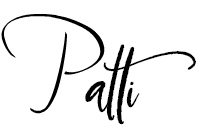 ---
P.S. In addition to the $100 Room Makeover Challenges you may be interested in this Kitchen Refresh post or this Screened Porch Makeover.