Enjoy natural pine cone crafts that are easy to create. Their natural beauty makes them a sure bet for gorgeous home decor.
Decorating with nature is one of my favorite things to do because the beauty of nature is always a sure bet. Today I'm sharing several pine cone crafts of mine along with a few others that you can enjoy creating for your own home decor.
How to Prepare Pine Cones for Crafts
If you are buying your pine cones in a craft store you are set to go. However, if you have access to pine cones in your backyard or someone you know, you will want to prepare them first before crafting.
You never know what's hiding in those pine cones. Insects, eggs, mold and other spores are not something you want in your home.
Most people cook their pine cones in an oven on foil or parchment for 30 min to an hour at a low temperature like 200 degrees. This should kill any unwanted problems. However, if you don't want to use the oven Tipnut has several other options for preparing pine cones for crafts.
6 Pine Cone Crafts You'll Love
More Pine Cone Craft Ideas
DIY Pinecone Animals - Empress of Dirt
How to Make a Pine Cone Garland - Town and Country Living
Pine Cone Firestarters - Garden Therapy
I hope that you are inspired to try a few of these pine cone crafts and make them your own this season.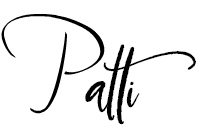 ---
P.S. If you enjoy decorating with nature then you will love this Dried Flower Garland, this Dried Hydrangea Basket or this roundup of 16 Nature Inspired Fall Projects. You can find them and much more on my DIY Projects Page.
Click Here to Save to Pinterest!