Be inspired by this list of 13 mason jar crafts that are easy and affordable. A great way to make gifts, home decor items, and enjoy your creative side.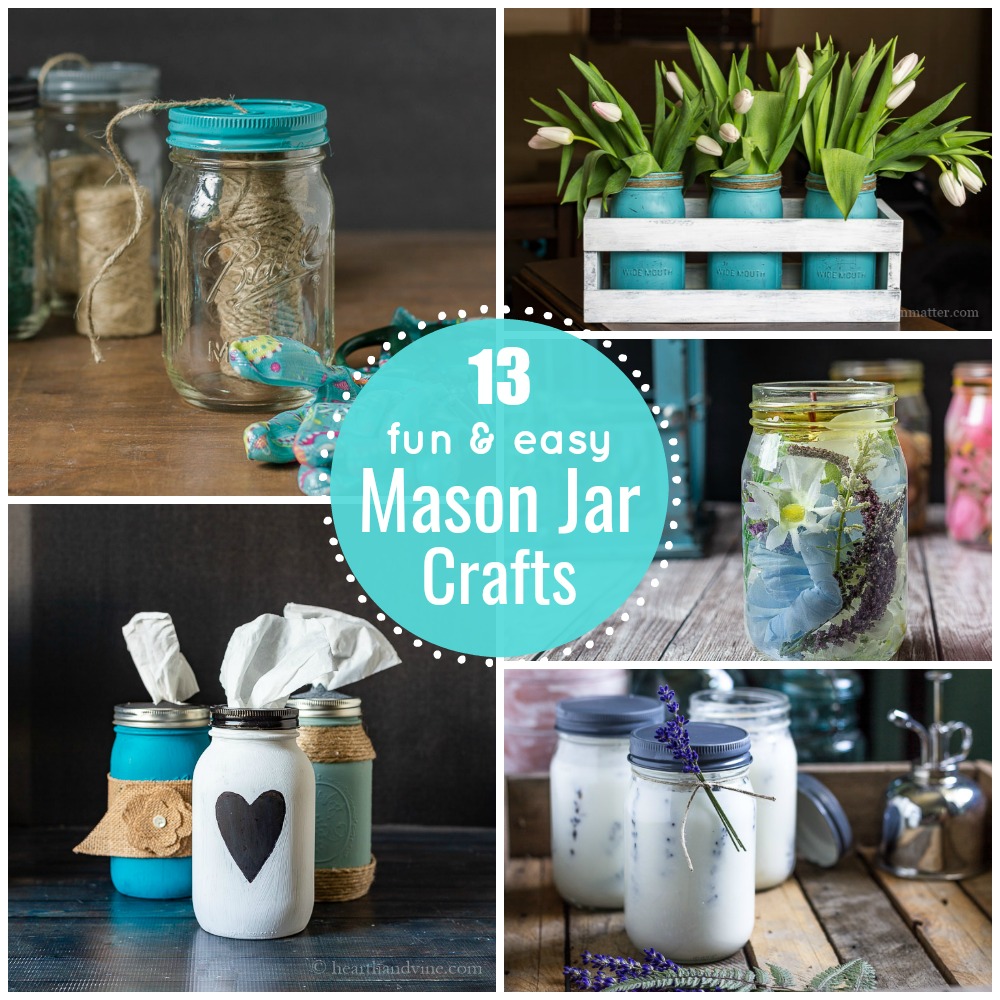 Originally Mason Jars were made for preserving your garden's harvest but today they are also considered a crafters' mainstay.
Maybe it's because mason jars are very inexpensive. You can usually buy them for under $1. And, there are so many fun ways to get creative with mason jars. I'm sure you all have created something with a mason jar at one time or another.

Today I'm sharing 13 of my own creations all made with mason jars. They range from practical ideas to simple home decor beauties, and many were created to make as gifts.
I hope you enjoy them and are inspired to create some of your own.